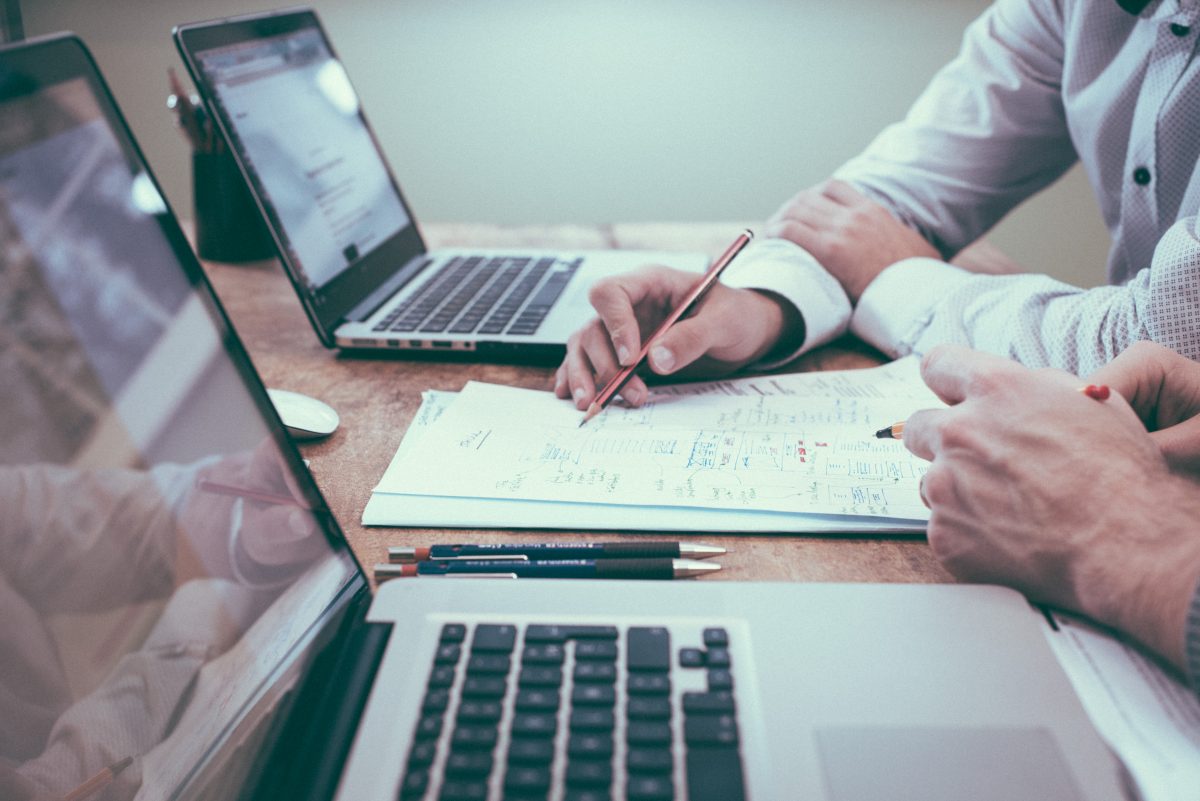 Learning a new language has never been easier – at least in theory. There are many language learning resources out there, including German resources specifically. But because there are so many, it can sometimes feel a little overwhelming. How do you know which resources are the best?
Well, that's where this article comes in handy. I've put together a list of some of the best German resources. Hopefully, this will help you on your journey to master the German language.
Apps and Online Courses to Learn German
Using apps and online courses to learn German can be a really effective and fun way to master the language. The interactive nature of these makes studying a lot more fun than if you were to just stare at a textbook. Plus, many of these apps and courses are available for desktop as well as mobile!
Here are some great apps and courses that you should give a try:
Duolingo
Everyone's heard about Duolingo – and for a good reason! It's one of the most popular language-learning apps out there. Duolingo uses a gamification system that makes language learning addictive. It's easy to use and can be a lot of fun!
Duolingo is perfect for those of you who are complete beginners when it comes to learning German. If you don't know where to start, try this app.
It's also great if you only have a couple of minutes a day to spare. Duolingo lets you go at your own pace, and their lessons are divided into small chunks, so they're easy to get through in just five or ten minutes.
Duolingo is free to use, although they do offer a premium version, called Duolingo Super, that comes with some extra perks, such as personalized practice and unlimited hearts.
Anki
As far as German resources go, Anki is one of the best out there! It isn't as flashy and fun as Duolingo, but it's perfect for dedicated learners who take their language learning seriously.
Anki uses a spaced repetition system. Basically, you go through flashcards, give the app feedback based on how well you did with each flashcard, and the algorithm takes care of the rest.
If you want to give Anki a try, here are some decks I would recommend:
Clozemaster
There are many language apps out there that are perfect for beginners. Unfortunately, it becomes a little more difficult to find good German resources once you're past that beginner stage. But don't worry – Clozemaster is here to save the day!
Clozemaster is a great way to bridge that gap between advanced beginner and native-level content. It's fun, easy to use, and there is a free as well as a Pro version.
You can use the web app or the iOS or Android version – the choice is yours.
If you're looking to better your German language skills and expand your vocabulary, try Clozemaster. With thousands of fill-in-the-blank sentences in various game modes, you'll see improvement in no time!
Memrise
Last but not least, there is also Memrise. Memrise is one of the most unique online German resources because it's not just a language course. It's actually an AI tutor!
If you like your German lessons to be more personalized, Memrise is a great option. It teaches you new vocabulary based on your interests, and it adjusts to your German level.
There is a free and a paid version of the app, and you can spend as much or as little time learning as you like.
German Resources to Teach You Grammar and Vocabulary
Everyone knows that to truly master a language, you have to learn your grammar and your vocabulary. Trying to figure out where to start can often feel a little overwhelming, though, which is why I want to recommend you some of my personal favorite resources.
Deutsche Welle
Deutsche Welle is one of the best online German resources available to learners. DW has many features, but the one I'd like to highlight in this article is their amazing Grammar Overview page.
Whether you are trying to understand reflexive verbs or looking for help with German pronouns, the DW website has it all. Their guides are brief, to the point, and easy to understand. It's a great starting point that I can't recommend enough.
Clozemaster Blog
Clozemaster isn't just an amazing app. We also have a blog with many helpful guides on different German language topics.
There are articles dedicated to both grammar and vocabulary. Here are a couple of examples – just take your pick:
Verbix
German verbs are notoriously difficult. There are so many tenses to learn – and don't even get me started on irregular verbs!
If you need help with German verb conjugation, Verbix is an excellent grammar resource. It shows you all the forms of the verb, as well as some additional information, such as possible translations, etymology, and sample sentences.
Dict.cc
It's always important to know which online dictionaries are good and reliable. If you're struggling to find the right word for something, dict.cc is a great German vocabulary resource. It's comprehensive, easy to use, and a go-to for many German learners.
German Reading Resources: Newspapers, Magazines, and Books
Reading practice is an important part of language learning. It's not enough to just cram grammar. You need to see all those rules in action.
Reading can really help you improve your language skills, and it's something that shouldn't be underestimated by learners.
Here are some resources that you can turn to:
Goethe Institute Online Library
Goethe Institute's eLibrary is an incredible resource. You can borrow and read anything from eBooks to eMagazines to ePapers. Whether you're someone who enjoys nonfiction, YA fiction, or good old classic literature, you're bound to find something of interest here.
The eLibrary is free, and anyone outside of Germany can use it. All you have to do is register, download the app, and you're good to go.
Deutsche Welle News
As I mentioned earlier, DW is one of the best German resources. If you're someone who likes to keep up to date with what's happening in the world, why not try reading the news in German?
Deutsche Welle covers many topics, including politics, sports, culture, and more. It's free to use and very informative.
Project Gutenberg
Project Gutenberg is a wonderful online resource that offers over 70,000 free eBooks. If you've always wanted to read a novella by Kafka or a play by Schiller, just look it up on the Project Gutenberg website. Chances are it will be there!
The great thing about this online library is that it's not just free. You also don't have to register or download any app to access the eBooks. It's hassle-free and quick, and the books come in different formats – including EPUB, Kindle, and HTLM.
German Listening Resources
Listening is another important skill when it comes to language learning. It's not enough to just know what words look like on paper – you have to also understand them when someone says them out loud.
Some people also prefer to learn by listening rather than reading. If you're one of those people, here are some really great German resources you should look into:
Podcasts and Audiobooks
If you're someone who likes to practice German on the go, listening to podcasts and audiobooks is a great way to do that. There are many free options out there. Project Gutenberg has some free audiobooks, including Grimms' Fairy Tales narrated in German.
There's also Spotify, where you can find many interesting podcasts in German. Here are some of my favorites:
YouTube
YouTube is another great and free resource that can help you practice German. There are many YouTube channels out there that are in German. You can choose a channel that's dedicated to the German language, or you can just watch German content creators talk about pretty much anything that interests you.
Here are some recommendations:
Learn German with Herr Antrim
This is a great YouTube channel that covers topics related to the German language. Whether you're looking for videos on German prepositions or would like to learn more about superheroes in German, Herr Antrim has you covered!
Dinge Erklärt – Kurzgesagt
If you want to listen to some German but also learn a little bit about science, then Kurzgesagt is the channel for you. Their videos are short, informative, and a lot of fun. Here's one to get you started:
TV and Movies
Another great way to listen to some German is to watch TV shows or movies in the language.
If you're a beginner, you can always start by watching some German cartoons. They are often much easier to understand, as they tend to be for children and therefore use simpler language.
One thing that I would also recommend is watching your favorite movie or TV show with German dubbing. Whether you're a fan of The Office, Buffy the Vampire Slayer, or Star Wars, it doesn't matter! All those projects have a German-language version. Just swap the English audio for German and see how your favorite characters sound in a different language.
Last but not least, you can also always put on an actual German movie or TV show. Netflix's Dark was very popular, as was their 2022 All Quiet on the Western Front adaptation.
News
If you're someone who likes to watch the news, you can also do this in German. My personal favorite is Tagesschau in 100 Sekunden. In just under two minutes, you can get your daily dose of German and current affairs all at the same time.
Community-driven German Resources
Learning a language can often feel like a pretty lonely experience. That's why these community-driven resources are so great. If you want to connect with fellow German learners, as well as some German native speakers, try one of these.
Reddit
Reddit is a great way to connect with people interested in the German language. The r/German community has over 270k members. If you have a specific question related to German or just want to talk to other learners, this is the place to go.
Goethe Institute: Deutsch für dich
The Goethe Institute has its own free online community that's great for all German learners, no matter your level. There are exercises you can try, as well as options to chat with other people and network.
Tip: If you're in one of the many cities around the world that has a Goethe Institute, check out their website. They might have events on that might help you connect with other learners in person. Here's a map of all the Institutes.
Language Exchange Apps
When talking about useful German resources, it's important to also mention language exchange apps. There are two I would recommend.
The first one is Tandem. There are millions of people on this app who are all passionate about language learning. Just download Tandem and look for native German speakers. Trust me, there are plenty of them!
The other app that many people love is HelloTalk. Like Tandem, HelloTalk lets you connect with native speakers for free. You can either talk to individuals or join a group if you're not feeling confident enough for a 1-on-1 conversation.
German Resources – Final Word
While this list features some of the best and most helpful German resources out there, at the end of the day, your language-learning journey is your own. Remember that you don't have to do what everyone else is doing – pick and choose which resources you find useful and which just aren't for you.
Language learning can be fun if done right, so don't be afraid to experiment and try new things! But you can always refer to this list if you're feeling a little lost and don't know where to go next.
If you have a little more time and would like to check some other articles about German, here are some suggestions: