Lets face it: pouring over grammar books and vocabulary flash cards can get old. Whether you're learning French for the first time or you're just brushing up, its important that you stay engaged and entertained. Otherwise, it'll be hard to maintain the steady commitment you need in order to learn French fast. Fortunately, there are many exciting resources for learning French – as long as you know where to look. From film and TV shows to podcasts, games and apps, we present to you over 50 ways to learn French for free.
---
French Learning Websites
Whether you need help with grammar or speaking, these websites are your first stop for learning French.
Bonjour de France
This educational website features free games and exercises for practicing French at any level. It's a great way to learn basic grammar structures, or reinforce more complex ideas as you advance.
Le Pont du Fle
With over 6,900 resources for practicing and learning French, Le Pont du Fle is an excellent resource. This website is broken down into numerous detailed categories, including literacy, grammar, culture and lifestyle topics.
Learn French Lab
Learn French Lab was started by a French teacher to help students tackle the toughest aspects of learning French. Here, you'll find essential grammar lessons on conjugation, tenses, articles and verbs – plus printable worksheets and crossword puzzles.
The French Experiment
This website doesn't delve into detailed grammar and conjugation tips, but it does provide helpful information. Browse The French Experiment for help with counting, telling time, learning the definitive article and more.
French Crazy
French Crazy is one of the most popular ways to learn French for free, thanks to its user-friendly design and expansive library of lessons. Here, you'll also find extensive guides on French culture and traveling around France.
Alison
This site is a premier resource for finding practical and helpful French courses online. Alison's classes cover essential topics, like basic vocabulary and grammar skills for everyday life.
Bonus Idea: Tongue Twisters
Have you ever struggled with your French accent? Resources like Language Trainers are filled with French Tongue Twisters that are designed to break down your native accent so you can speak French correctly.
---
French Learning Apps and Games
Games and cell phone apps are some of the easiest and most effective ways to learn French for free.
Duolingo
An essential app for French beginners, Duolingo offers bite-sized lessons that are short, enjoyable and straight to the point.
Clozemaster
Clozemaster is an online language game where you complete the missing word in thousands of sentences, which helps you test your vocabulary skills in context. It's a great way to level-up once you've finished apps like Duolingo.
Busuu
Busuu connects French students to native speakers to improve the learning process. If you're interested in having your speaking and writing corrected, this is the app for you.
Rosetta Stone
You've probably heard of Rosetta Stone, as its one of the most popular language learning softwares on the market. While the traditional program can cost a pretty penny, they have a free app that's great for learning French basics on the go.
The Great Translation Game
The Great Translation Game is a great way to improve your French writing skills in context. Your task is to work through a native-level text by translating it into your own language (with the help of machine translation), and then back into the target language. Since the game provides immediate feedback, you always know whether your writing is correct.
---
Free French Podcasts and Radio Programs
Podcasts are a smart option for language beginners because they help improve your auditory skills, which are essential for traveling.
News in Slow French
This news app features weekly newscasts of current events, which are discussed in slow French. The podcast also comes with a transcript, so you can follow along with the words as you hear them.
Dailyfrenchpod
Dailyfrenchpod helps intermediate learners get up to speed with all aspects of French language. The podcast is conducted entirely in French, though the host speaks more slowly when addressing the listener directly.
Coffee Break French
These 10-15 minute lessons detail the conversations between a French teacher, Mark, and his student, Anna. Learning alongside Anna in Coffee Break French keeps the course low-key and approachable.
Learn French by Podcast
Learn French by Podcast is aimed at helping students of French learn at their own pace. Episodes focus on real-life French and everyday conversation that'll help you converse with native speakers.
One Minute French
Need to start with the absolute basics? One Minute French has your back. These podcasts cover fundamental greetings, introductions, numbers, words and more.
FrenchPod101
FrenchPod101 makes learning French fast, interactive and easy. The videos are infused with humor and move at a steady pace, spanning all the important topics you should know.
Radio Internationale
News buffs, rejoice. Radio internationale covers current global news topics from an international perspective. Since it also comes with transcriptions, its one of the key ways to learn French for free.
French Radio London
Tune into London's vibrant French community with this radio program for Britain-based French speakers. French Radio London will expose you to current pop music, as well as local and national news.
La Vie en Creuse
For a quick primer on all things travel, food, recreation and conversation, check out La Vie en Creuse – a 10-part radio series from the BBC archive.
Bonus Idea: Le Portes Tordues
Immerse yourself in a French mystery with this 46-chapter audiobook. Accompanied by comprehension tests and lesson, Les Portes Tordues will intrigue and excite you while teaching important grammar, verbs, expressions and more.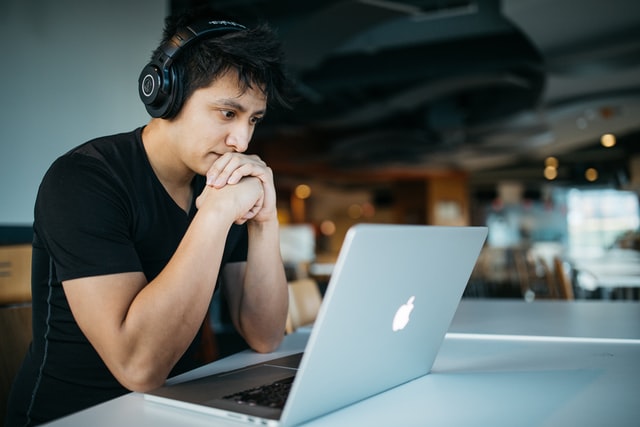 ---
French YouTube Videos
YouTube offers an impressive collection of French channels and its easily one of the best ways to learn French for free. Watching videos to learn French can reinforce you auditory, visual and speaking skills all at once.
Learn French with Alexa
Alexa Polidoro is a seasoned French teacher who's passionate about sharing the gifts of French language with others. On her channel, Learn French with Alexa, she welcomes students of all ages to learn from her quick, informative video lessons.
Je French
Je French is aimed at helping the true beginner get up to speed on basic travel language, like phrases related to eating and shopping. Je French combines audio and visual learning to reinforce ideas.
Coffee Break Languages
Another go-to channel for travelers, Coffee Break Languages puts students in the heart of France with practical lessons taught on the streets of Paris.
Learn French with Vincent
This channel is on a mission to make learning French fun. With Vincent as your guide, you'll learn essential French vocabulary, speaking skills and more.
---
French TV Networks
Watching French TV is an excellent way to familiarize yourself with French pronunciation, all while learning about French culture and humor.
Centraltv
Centraltv provides instant access to live news and daytime programming streamed directly from France. Find business news, daytime talk shows, regional updates and more.
Canal Plus
Canal Plus is a French video channel that's filled with original programming of all genres. From sports and comedy to full-length episodes and documentaries, this site contains something for every learner's taste.
VDM
VDM is a site with user-submitted stories in the form of videos. It's a great place for learning slang terms and understanding French culture, making it best for intermediate learners and people planning a trip to France.
Le Gorafi
If you're a more advanced French learner who wants to understand satire and converse with native speakers, look no further than Le Gorafi. This satire site is much like The Onion, albeit with a focus on French news and current events.
Eurocinema
Eurocinema is a European movie channel with a variety of foreign language films, including those in French. Eurocinema movies are available for free and can be streamed through your cable TV provider.
TV 5 Monde
For important updates on news and current events regarding France and the rest of the world, tune into TV 5 Monde. This channel offers a number of short, bite-sized news updates that are perfect for those in a hurry.
Arte TV
Arts enthusiasts will love Arte TV, which includes videos and documentaries on topics like visual arts, theatre, dance, musical performances and more.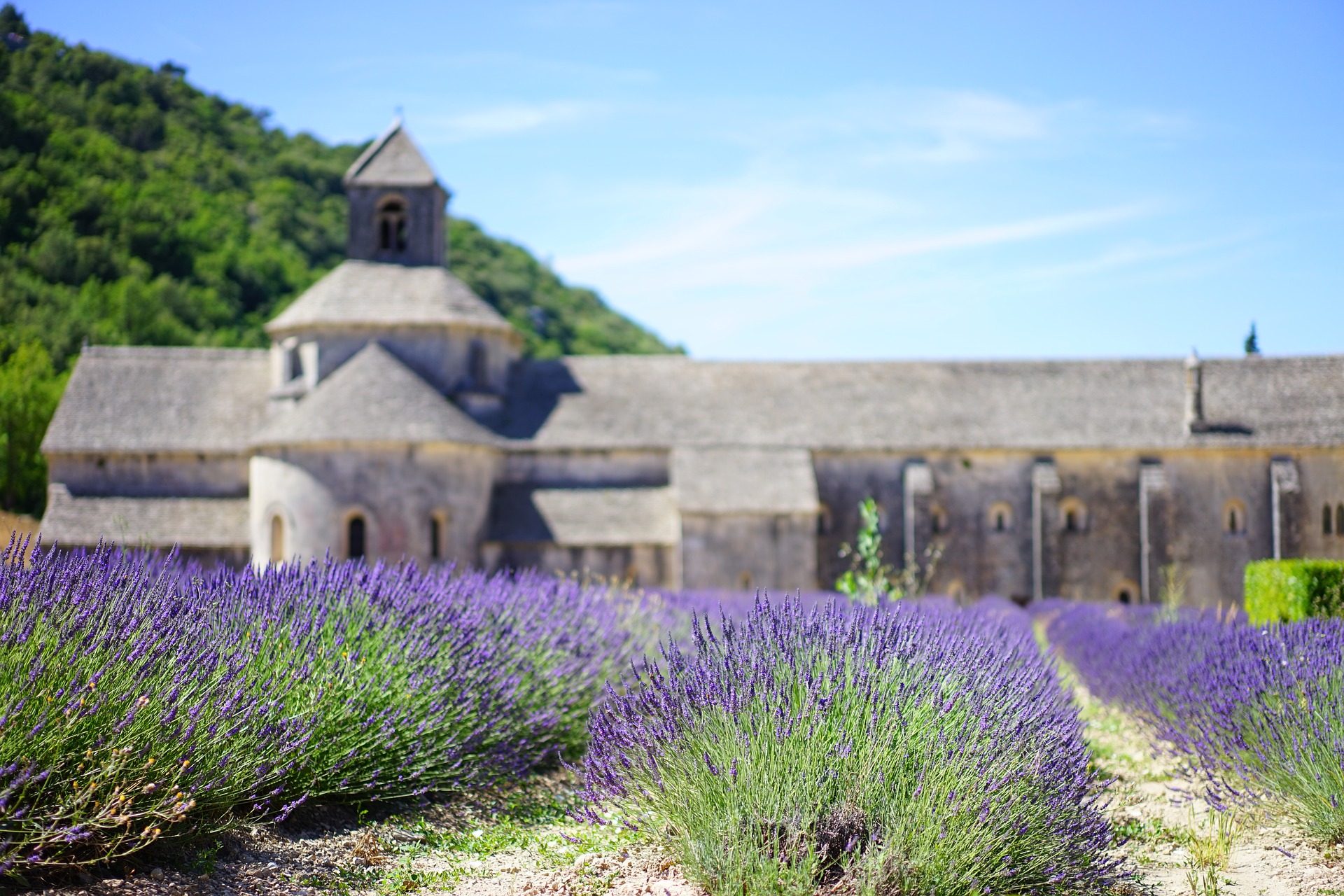 ---
French Movies and TV Shows
Improve your French comprehension by watching these TV shows and movies, many of which are classically shown in French language courses.
This compelling drama is an essential foray into the world of French Cinema. Filled with romance, humor and relatable stories about love and life, Amélie is not to be missed.
This movie focuses on the tumultutous lives of adolescents, tackling an impressive amount of issues like gender, race, adolescence and friendship in the meantime.
Le Papillon is a film for all ages, detailing the unlikely friendship between an elderly butterfly collector and a young, curious girl.
This heartwarming story follows the burgeoning friendship of a young man with a troubled past and a wealthy quadriplegic man.
Samba is the inspirational story of a Senegalese immigrant who continues to fight for his dream, despite the hardships he encounters.
Divines is a coming of age drama about two girls from opposite worlds. The film follows their friendship as it blossoms and later takes a dark turn.
While this romantic movie isn't entirely in French, it does have a decent portion of dialogue spoken in the language – plus it was filmed in both Burgundy and Dordogne.
To help you learn French through the lens of Romantic Comedy, Le Nom De Gens follows the story of a politically-driven woman and the man who challenges her views.
Another romantic comedy, this movie is set in India and follows the love affair between a film score composer and a French ambassador's wife.
If you love The Wire, you'll love Engrenages. This thrilling TV show follows criminal investigations across Paris, highlighting varying perspectives on each one.
A historical series that follows the lives of a small French village, whose occupants must grapple with the Nazi occupation in the early 1940's.
This French show aired in the late 1990's and early 2000's, and it offers a humorous and lighthearted glimpse into the life of a couple.
Braquo is a drama thriller about four policeman, whose lives are turned upside down after a traumatic event.
This entertaining "mockumentary" follows two families as they navigate their friendship and raising children, even though they have opposite political beliefs.
---
Free French Translation Tools
When you're immersed in French TV and radio, a translation tool or dictionary is essential for reinforcing new terms.
Collins Dictionary
Native speakers of English will adore this simple, go-to French dictionary and thesaurus.
Google Translate
When you need to translate a word or text in a bind, check out Google Translate.
iTranslate
Similar to Google translate, iTranslate allows you to translate verbs, phrases, websites and even voice-to-voice conversations.
Bonus Idea: Conjugation Tool
Conjugating verbs is one of the most challenging French language hurdles to jump over. With Le Conjuegueur, you can become a master in no time.
---
Fun Ways to Learn French for Free
Remember: learning French is what you make it. When you seek out French resources that steep you in topics you love, it won't even feel like learning.