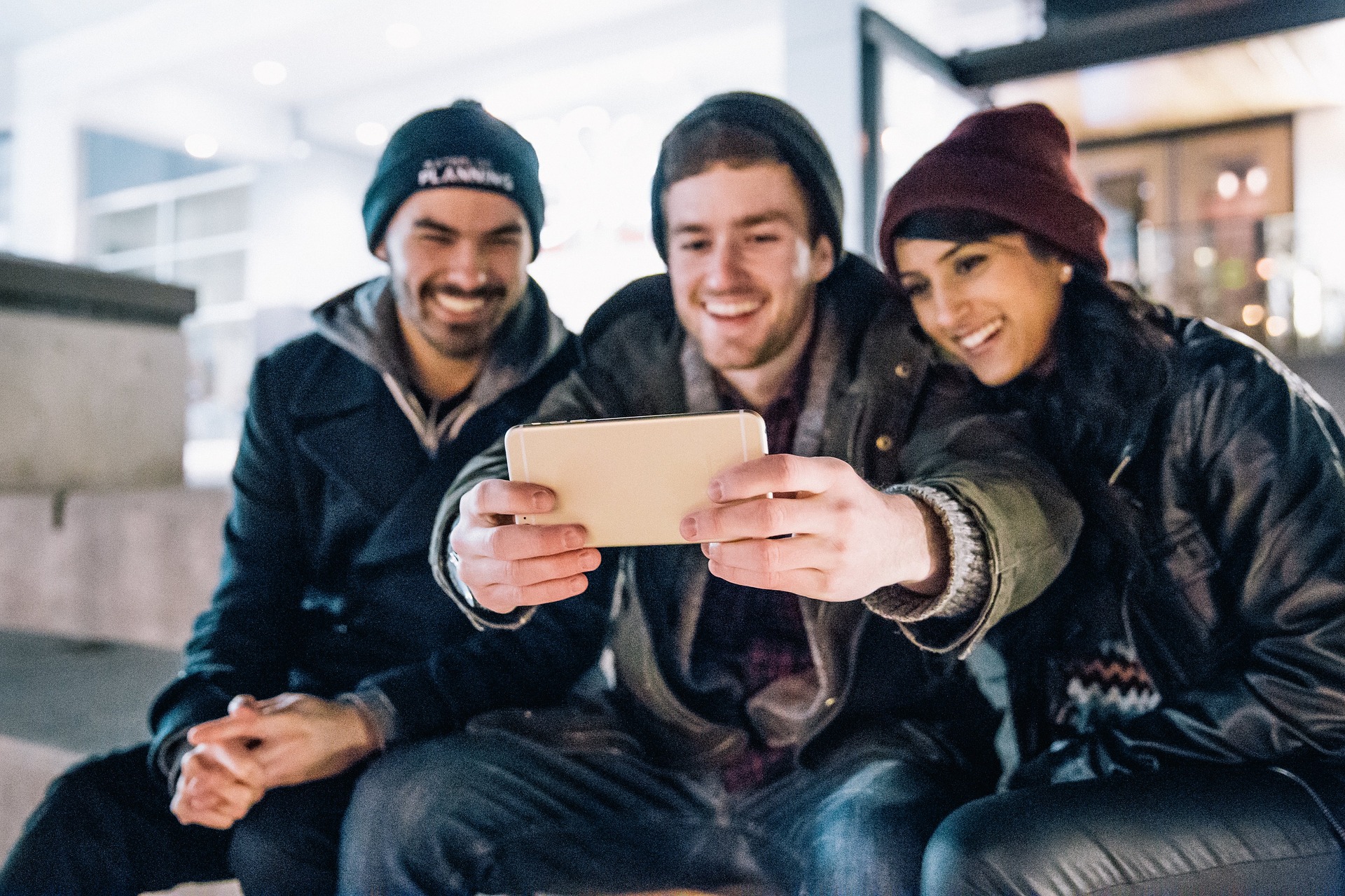 Whether you're traveling abroad or jet setting for business, there are many reasons why you might need to learn a new language. But when you have things to do and people to meet, hauling around stacks of grammar books is far from convenient. That's why we've created this guide for how to learn a new language from your smartphone.
No matter what level you're at now, these apps and tips will support you through the beginner, intermediate and advanced stages of language learning – all from a device you can keep in you pocket.
Benefits of Learning from a Smartphone
Smartphones play an essential role in our everyday lives: they help us keep up with current events, socialize with friends, and complete tasks for work. In truth, many of us rely on our cell phones too much – but that's exactly what makes them great for learning a new language.
Since we're already carrying them around and checking them constantly, anything associated with our cell phone can easily be transformed into a habit. Yet, rather than scrolling through the Instagram app, you'll be practicing grammar and vocabulary skills or chatting with a native speaker. Sound like a plan?
Before we jump into the tips and tools you'll need to know, keep in mind that phones can be distracting. Turning off notifications for your other apps, especially those in the social media realm, can help keep you on track towards learning a new language quickly.
Language Apps for Beginners
When learning a language for the first time, your goal is to become familiar with language fundamentals like nouns, pronouns and common verbs. You should also focus on learning basic question and answer skills, plus how to express essential needs and navigation terms.
Now that you know what you're in for, here are 3 of the best cell phone apps for getting up to speed as a beginner:
Duolingo
You've probably heard of Duolingo, as its one of the most popular cell phone apps for language learning. But what makes Duolingo so great for mobile learning? The main benefit is that it combines visual and auditory learning processes to boost your language memory. And, it uses fun and intriguing games to constantly test your skills. Duolingo is formatted into levels, so every exercise will help you advance to the next one.
Memrise
Memrise is another language learning app that's great for beginners. Unlike Duolingo, which uses a gamification technique, Memrise uses a concept called elaborate encoding. Elaborate encoding operates on the belief that memorization isn't always the most helpful strategy. Instead, it helps you create purposeful connections between your native language and the one you're learning. There are also tests incorporated into Memrise to reinforce what you've learned.
Lingodeer
If its Asian languages you'd like to learn, look no further than Lingodeer. This free language app includes lessons on Japanese, Korean and Chinese. Its goal is to teach you the most common words and phrases in just 20 days, so its great if you need to learn one of these languages fast. This speedy learning curve is accomplished through exercises, mini lessons and voice recordings spoken by native speakers. It also comes with offline capabilities, so you really can take it anywhere.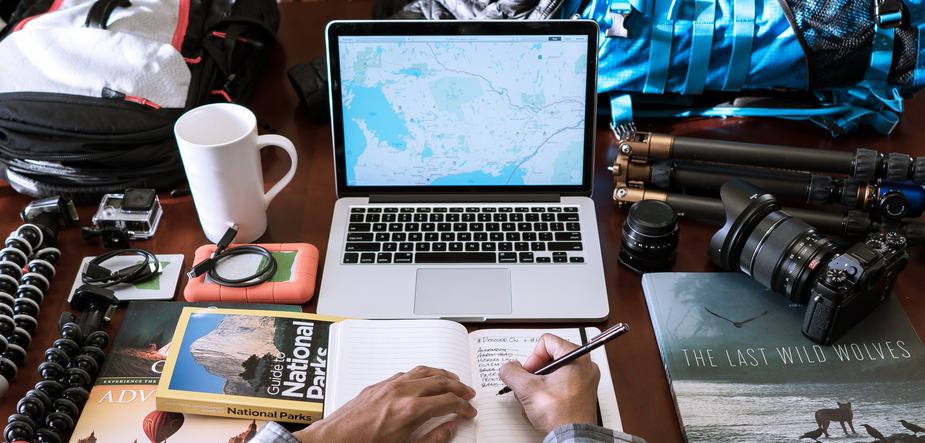 Progressing to the Intermediate Level
Once you've covered the fundamentals of language, switching to more advanced learning apps can help sharpen your skills. During this stage, you'll want to focus on understanding more complex sentence structures, as well as expanding your grammar and vocabulary. It's also a good idea to boost your active listening skills with apps that feature spoken recordings.
Clozemaster
Clozemaster is the perfect tool for an intermediate language learner because it focuses on teaching language in context. Specifically, the app uses cloze deletion tests – where part of a phrase or passage is removed. The learner is then asked to fill in the missing word to complete a sentence that's both grammatically correct and contextually relevant. The cloze learning technique is effective because it draws upon the human brain's desire to finish a pattern; create a whole from missing parts. Clozemaster also includes listening practice where you can hear the phrase being spoken as you internalize the words on the screen.
Conversing with Native Speakers
You're already using your phone to text your friends, so why not start texting in your new language? There are a number of chat and messaging apps that put you directly in touch with a new friend who speaks the language you're learning.
HelloTalk is a popular tool that connects you with native speakers from around the world, all for free. A built-in translation tool ensures that you're using the right words – much like spellcheck for your iPhone. You can choose to speak with an individual or a group to customize your learning experience. When you feel brave enough to test out your speaking skills, add voice recordings to the chat so your partner can respond to and critique them.
HiNative is another chat app that connects you to native speakers in different countries. In addition to general conversation, HiNative places an emphasis on members supporting one another through questions and answers. If you have a question about a Spanish word, for example, you can tune into the app to ask your question and it'll be answered promptly. The role this app plays is somewhat like a tutor or teacher.
If you're seeking a language community filled with young and eager foreign speakers, Tandem could be the perfect choice to learn a new language from your smartphone. Tandem helps you create a profile based on what you'd like to discuss – even if its something specific like talking about Game of Thrones in Spanish. Thanks to its vast user base, you'll likely find a partner to match any interest.
If you're not sure about pronunciation of a word or phrase, a basic app like How to Pronounce can help. Simply type in whatever you're unsure about and the app will speak it back to you in a clear, concise manner. This is a smart approach to boosting your confidence in speaking while tackling more challenging vocabulary. Plus, it can come in handy if you get into a pinch while traveling and need to explain yourself to a native.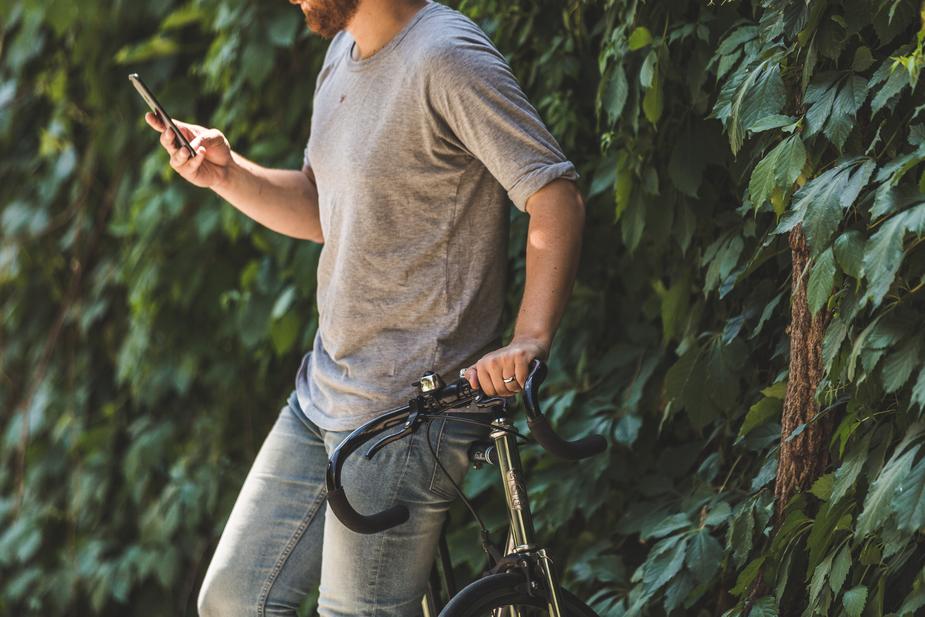 Learn a New Language From Your Smartphone
Once you feel comfortable conversing and traveling in a new language, your smartphone can be used to further advance your ability to express yourself. When you're at the advanced level, learning more vocabulary is another essential component of fluency. That's why we suggest downloading a few go-to vocab apps that you can access from anywhere, whether you have a specific question or just want to stay sharp.
Vocabulary
Babbel is another app that we like because it helps you learn words and phrases that are relevant to your life. While it can be used at the beginner level to complete exercises similar to Duolingo, we think its particularly effective for understanding vocabulary and cultural details related to your interests. If you're interested in fitness, for example, Babbel will show you words and phrases regarding this niche. Since talking about your ideas and interests is essential for advanced conversation, this isn't a skill you should pass up.
If flashcards are your thing, the AnkiApp lets you create your own cards and review them on your phone. These flashcards can be enhanced with visuals and sound, making them the perfect companion for a visual-spatial learner. Sync them to the cloud so they can be accessed across any device.
As you pick up new vocabulary through apps, conversation and traveling, try keeping lists of the new words you've learned. The iPhone Notes app is super handy and works offline when you need to record a word quickly. Apps like Evernote or Google Drive can also be invaluable for keeping organized lists in the cloud.
Travel Support
When hopping between multiple countries, you're likely trying to gain a beginner level understanding of each one. If you're in this situation, an app geared towards travel vocabulary is a great asset to keep on your phone. The Rosetta Stone Travel app is a smart place to start, as it's intuitively designed for the traveler abroad. This app offers professional-grade learning tools – including a phrasebook, audio companion and story features – all wrapped up neatly into an app. It also has a feature built to perfect your pronunciation, helping you sound like a native wherever you go.
For more help with learning a new language, check out our posts on how you can learn French on your own, or discover the best way to learn Spanish.
Looking to take your language learning to the next level on the go? Learn thousands of words in context with Clozemaster, available on Android and iOS.