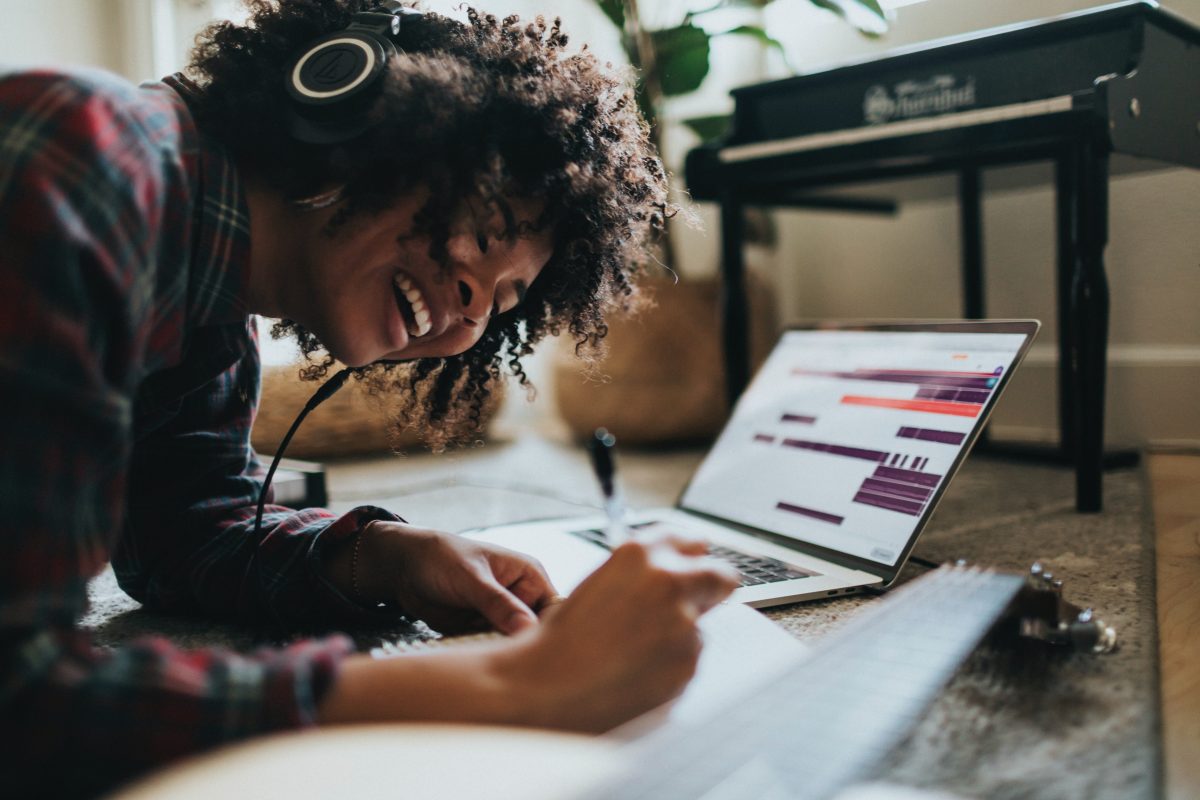 Listening is one of the first skills we master when learning a new language. When it comes to Spanish, this can be particularly tricky as there are so many regional variations and accents. There are 20 countries that have Spanish as an official language and another handful in which it is also widely spoken.
In this article, we'll cover plenty of different Spanish listening practice resources that cover spoken Spanish from many different countries. But first, we'll give you some tips on how to make the most of it.
Tips for Spanish Listening Practice
How you practice your listening skills will vary a lot depending on the time you have available, your preferences, and the kind of learner you are. However, we thought it would be helpful to give you some pointers on how to make the most of your Spanish listening practice.
Practice active listening
Although having Spanish content playing in the background can be helpful, this will not be enough if you really want to improve your language skills. Remember to pay close attention and try to understand the content of the audio you are listening to or the videos you are watching.
Adequate material
Make sure the material you're working with is not only a match for your particular preferences, but also for your Spanish level. If the content is too easy, it'll be hard for you to improve. If it's too difficult, you are more likely to get frustrated and discouraged and just give up.
Take notes
Taking notes helps you make sure you are actively listening and that, even if you don't understand every line word by word, you understand the gist of it. You can also jot down words or grammar constructions that are new or interesting so you can look into them later.
Listen a second time
A second round of listening will help you get anything you might have missed the first time around. It will also give you a chance to focus on those new words or constructions that caught your attention.
If you really want to make the most of your listening, you can also use the audio to practice your pronunciation and listen to it a third time to correct any issues there may be on that front.
Resources for Spanish Listening Practice
There are plenty of ways to approach your Spanish listening practice. And there are also countless options within each of them. We have drafted a list of some of the best resources for your Spanish listening practice in each of the formats available.
Podcasts
Podcasts are a great resource for Spanish listening practice. These are great because they cover all types of topics, and you can listen to them on the go or as background to get acquainted with the language. If you prefer podcasts that offer lessons, you can find a couple of options below:
Coffee Break Spanish is an award-winning podcast course that includes conversational lessons between a teacher and a student.
Spanish Obsessed has a great collection of podcasts and audio lessons. It was created by a couple made up of a Colombian woman and an English man and includes material for all levels.
If you prefer regular podcasts on varied topics, you can check out this article for some very interesting options.
Music
Music is a great way to learn and practice your listening skills. There are plenty of catchy tunes that can help you learn and remember new vocabulary.
If you are a music fan, you can go on YouTube or sign in to your Spotify account and find Spanish artists in your favorite genres. Here are some easy (and catchy) songs to help you in your Spanish listening practice. However, don't be afraid to step it up if you are on a more advanced level.
Films or TV shows
Who said you can't learn anything from watching TV? Watching TV series or films in Spanish is a great way to practice your Spanish listening skills. If your TV provider or streaming platform gives you the option, you can start by watching Spanish content with the English subtitles on and then change them into Spanish ones when you're ready to move to the next level. Next thing you know, you won't need the subtitles at all!
Also, streaming services tend to include content from all over the globe, which gives you the chance to hear different accents and vocabulary from various Spanish-speaking countries.
If you're into series, you can find La casa de papel (Money Heist), Las chicas del cable (Cable Girls) and Elite, all from Spain, on Netflix. There's also Narcos from Colombia and Control Z from Mexico.
When it comes to films, there's Belmonte from Uruguay, Soltera codiciada (How to Get Over a Breakup) from Peru, and Roma from Mexico, among many others.
Language exchanges
Language exchanges can be very useful both for speaking and listening practice. You can join a conversation club or meetup, or even ask a friend that speaks Spanish to help you out.
There are plenty of face-to-face events for practicing Spanish all over the world if you just dig a little online, as well as some online ones if that's more your speed. You might even make a new friend with whom to practice your Spanish regularly!
Websites
There are quite a few websites that offer useful content for your Spanish listening practice. We've listed three of them below.
SpanishListening includes videos from Spanish speakers from different countries on a variety of topics. This means you can listen and get acquainted with all of the regional variations of the Spanish language.
Deutsche Welle has an incredible multimedia reservoir that includes thousands of audio and video clips. You can keep up with the most recent news on the topic of your choice while practicing your Spanish listening skills!
Gritty Spanish is an immersion audio program that uses real everyday language to help you learn. You should know the content is strictly for adults, as there is plenty of slang and some swear words in the more advanced levels.
Unlike the two other items on this list, Gritty Spanish is not free. You will have to pay for a lifetime subscription for each level, but you will also have access to the content through its iOS and Android apps.
YouTube channels
YouTube is an incredible platform to find videos for Spanish listening practice, with the added benefit of being available for free. You can learn new vocabulary and improve your pronunciation from channels such as Butterfly Spanish, Culture Alley and Easy Spanish.
Just like with podcasts, you can also find videos on your preferred topics and learn something interesting while you work on your Spanish listening practice.
Apps
Clozemaster
Clozemaster turns learning Spanish into a game, making it easy and fun to improve your language skills. What sets this app apart from the others is its focus on contextual learning that helps you build on your vocabulary and grammar skills faster and more efficiently.
The app uses a fill-in-the-blank methodology to help you learn and its Cloze-Listening mode helps you improve your active listening skills by giving you the chance to hear the sentence before you see it and then asking you to fill in the missing word.
Clozemaster Pro gives you access to unlimited listening exercises in 31 languages (including Spanish, of course) and costs $8 per month, $60 per year, and $140 for a lifetime subscription.
Duolingo
Duolingo is among the most popular language-learning apps worldwide and definitely deserves a place among our resources for Spanish listening practice.
The app uses gamification to help you learn Spanish by offering various rewards and providing automatic grading. It also includes personalized learning at the level of university courses.
When it comes to listening, Duolingo offers a variety of listening exercises focusing on vocabulary, pronunciation, and even stories.
The app is free to download and use, but it also offers a Plus version that removes ads and offers offline courses and progress quizzes among other features.
Babbel
Babbel is one of the few intermediate Spanish apps that really focuses on helping you improve your conversation skills. The app offers matching and listening exercises with a wide array of different Spanish accents, which makes it a great resource to work on your Spanish listening practice!
The app goes over a wide variety of topics and includes a review feature. Each course is planned around your interests, as well as your native language. Babbel also uses speech recognition to help you learn and improve your pronunciation.
Babbel is a paid app. It provides access to one free lesson, but after that you will have to choose from three subscription options for 1, 3, 6 or 12 months, starting at $4.95 per month for the latter.
Spanish Listening Practice: Final Thoughts
There are plenty of options out there if you want to work on your Spanish listening practice. You can choose whichever best adapts to your budget as well as your preferences when it comes to format and topic.
We hope you were able to find the best match to your needs in this article!