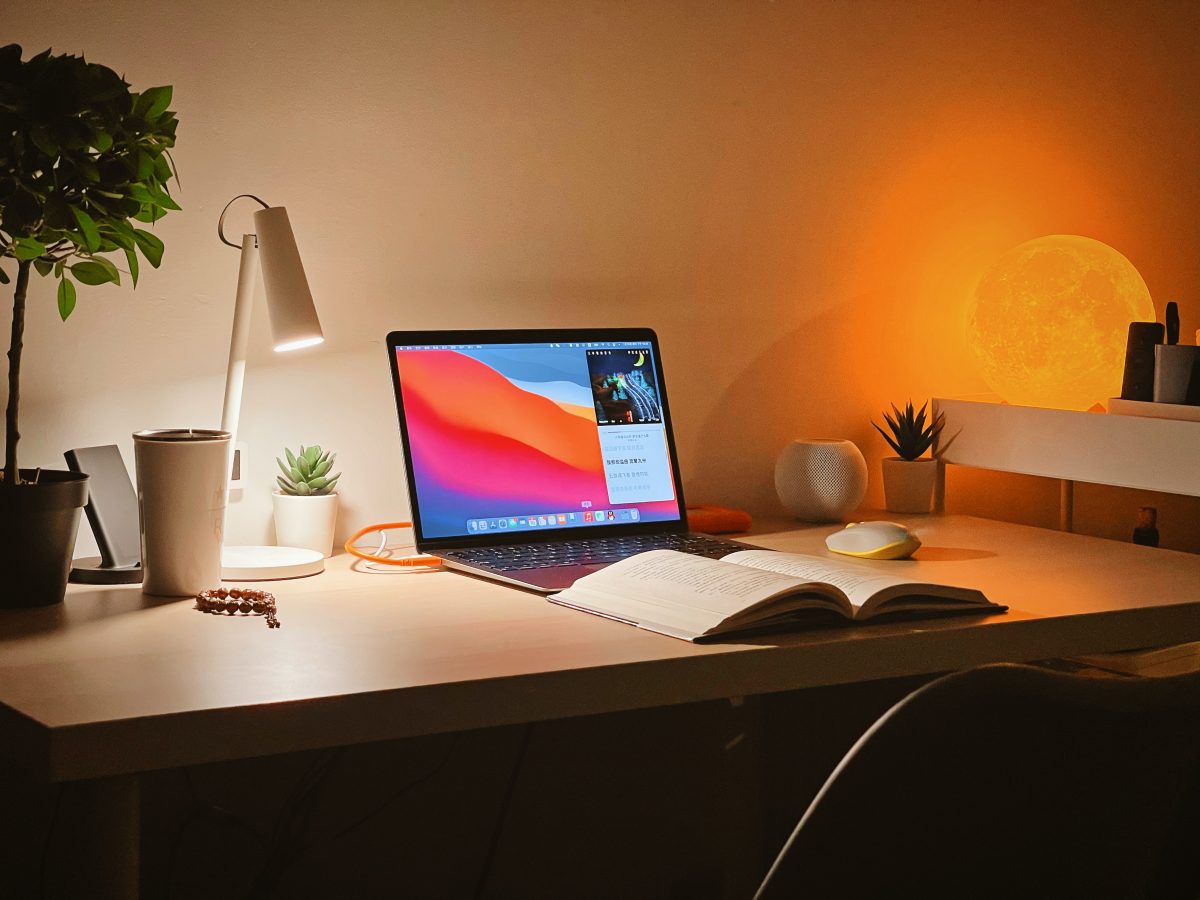 If you have a job or school commitments that require you to be out of the house most of the day, you are probably not excited about the idea of going out again to take evening Italian classes at a local language school. You want to learn Italian and you are determined to do so, but you also want to relax at the end of a long day.
When you learn Italian on your own, you can benefit from much more flexibility. However, there are also many other challenges that you don't normally face in a classroom setting.
So what are the best strategies for learning Italian on your own? What are the best practices to avoid giving up when you run into obstacles? Let's take a look at them in this article.
Why do you want to learn Italian?
First of all, ask yourself: why do I want to learn Italian?
Everything we do has a purpose. Maybe you want to learn Italian to get a job, watch Italian movies without subtitles, or read Italian books that have never been translated into English…
Knowing the why is crucial, especially if you learn Italian on your own, because it will help you stay focused and optimize your time.
Think of it this way: learning a language requires discipline, even more so when you don't have anyone to guide you. By having a goal in mind, you'll be less likely to give up when you encounter a difficult grammar concept or feel like you're not making enough progress.
With this premise in mind, let's take a look at the most valuable techniques you can use to easily learn Italian on your own.
Useful strategies to learn Italian on your own
Have a daily study plan
Without a tutor to schedule lessons for you, staying organized is of the utmost importance.
Once you've figured out why you want to study Italian on your own (and no, it can't be because you're a couch potato, or a pantofolaio!), you need to think about how much time you can devote to learning and what you want to learn.
Make a study plan for the week, and dedicate at least one day to monitoring your progress and reviewing what you've done the other days. I recommend that you study Italian on your own for at least 30 minutes a day, but if your schedule is busy, even a 5-minute study session will be useful.
Above all, learning Italian on your own requires consistency and discipline, so your reason for learning it must be strong.
The Pomodoro Technique
The Pomodoro Technique is a great way to pace your study time and give your brain a break: imagine a kitchen timer that looks like a tomato (pomodoro in Italian, hence the name). Every 25 minutes or so, the timer goes off and you take a short break.
You might not have a tomato timer handy, but you might have Alexa, and you can ask her to remind you when your 25 minutes are up. Or you can use your phone's alarm clock. Whatever device you use, the goal of the Pomodoro Technique is to let you study without the distraction of looking at your watch.
Of course, you shouldn't distract yourself by checking Instagram or watching birds outside your window, which you can do when your timer goes off.
Go step by step
If you want to learn Italian on your own with the aim of taking one of the official Italian language exams of CELI or CILS and you are wondering what you need to know for each level of the CEFR, study the vocabulary and grammar topics for each level.
The CEFR requirements for each level (A1-C1) are a helpful starting point. Studying Italian at home will give you more freedom in what you learn, but just like in math where you learn to do sums before moving on to more difficult stuff like equations, you need to study the easiest grammar topics first.
I also recommend that you buy a grammar reference book. You'll also need a valid online dictionary too, such as WordReference.
Test yourself on a regular basis
This is another very useful piece of advice to learn Italian on your own.
Since you are both the student and the teacher, you need to make sure that any mistakes you make are corrected. For this reason, you should test yourself at least once a week to see what progress you have made and what areas you need to review — remember that no one will be correcting you, so you must be careful not to repeat and reinforce mistakes.
Do plenty of exercises, because only lots of practice will help you remember what you have learned.
Learn tongue twisters, memes, jokes and games
Tongue twisters are known in Italian as scioglilingua, which literally means "tongue melters". Many Italian tongue twisters involve a witty use of the language and are challenging even for native speakers, making them a great and fun way to learn Italian on your own. Test yourself by pronouncing them! Here are 10 challenging Italian tongue twisters.
You can also search for memes in Italian. You can find many on Google Images, for example. And if you like to laugh, here is a nice collection of Italian jokes (page in Italian)!
You can even try your hand at these Italian crossword puzzles, which are conveniently divided into CEFR language levels.
Listen to Italian music
Spotify and YouTube make it easy to access all the Italian music you want, for free. Browse the freshest Italian songs with the Top 50 Italia Spotify playlist and get used to what Italian sounds like.
If you like to listen to the radio, radio-italiane.it offers a wide selection of Italian radio channels to choose from and is completely free to use.
Language learning apps
With a smartphone in your pocket, you can learn Italian on your own wherever you are.
Use Duolingo to get a good understanding of basic Italian grammar and vocabulary, then learn Italian with personalized flashcards from Anki or Memrise.
Clozemaster is particularly useful at the stage where you're not really a beginner, but you're not yet an independent and fluent speaker. Thanks to its algorithm of spaced repetition, you won't need any external interaction with a tutor, because you will be able to tell yourself which areas are the most difficult for you while you learn Italian on your own.
Using apps and doing exercises is very important, not only to strengthen your skills, but also to test yourself and get that little rush of excitement from the idea of making progress: "Hey, I know this!".
For a list of other useful Italian resources, check out this article.
Binge-watch movies and shows
Any immersion is valid immersion, even if you are a beginner who is learning how to pronounce Italian. Just passively listening to a background of Italian sounds will help your brain to get used to hearing the sounds of the language, even if you're not actively listening.
TV and shows will allow you to learn Italian on your own through context, just like Clozemaster.
LingoPie is a product designed specifically for your binge-watching needs. It is subscription-based and offers a wide range of Italian shows with subtitles.
Netflix is also a great product, but the original Italian content available abroad is a bit limited. You can, however, watch the Italian dubbed version of your favorite shows. And since many original Italian shows are geo-restricted and not available outside of Italy, you can trick the system into thinking you're actually in Italy by using a proxy server or a VPN! 😉
Take advantage of technology
To immerse yourself even more in the Italian language, you can change the OS language of your device to Italian. Settings will become "impostazioni", your wallpaper will become "sfondo", and so on. Without even realizing it, you will effortlessly learn tons of words because you will come across them more often every day.
You can also change the language of your video games if the interface allows it. For example, if you are a heavy Minecraft player, you can select the Italian language and you will learn the Italian translations for "ax", "shovel", "sword" etc. in no time.
Tip: Do not do this if you have just started to learn Italian on your own. You don't want to run the risk of not knowing how to switch back to English!
Read books, but most importantly, read what you enjoy the most
There's an Italian saying that goes, unire l'utile al dilettevole, "to combine business with pleasure". If you read what you are sure you will enjoy reading, you will learn at a much faster rate because you are sending a message to your brain that says, "Hey, this is important, remember it".
Think about what topics you like to learn about. For example, I love astronomy and I've read quite a few English books on the subject. With eBooks, you don't even have to leave the house!
Graded readers and children's stories with audio are a great choice for beginners. Cooking books are also very effective because they are easy to understand and feature a very straightforward use of Italian.
And if you are a fan of the Harry Potter books or The Lord of the Rings trilogy, how about reading Italian fanfictions? No kidding: they can be an amazing resource to learn Italian on your own!
Want the ultimate tip? As you read, write down the words you don't know and add them as flashcards on Anki or Memrise. Practice them and then read the story again. You might be surprised at how much you remember!
10 universal commandments to learn any language on your own
Here are 10 tips that apply to any new language, especially if you want to learn Italian on your own.
Keep your goal in mind.
Stay focused. Ask yourself, What do I want to do with what I am learning?
Don't overdo it.
Don't burn yourself out trying to cram in 8 hours of Italian on a Sunday. You will only feel overwhelmed and stuck, or worse, discouraged.
Don't be hard on yourself.
You need discipline to learn Italian on your own, but that doesn't mean you have to be hard on yourself when you make mistakes. The last thing you want to do is stress over them. Remember, learning is easier when it is fun!
Be patient.
You don't learn a language overnight. Learning Italian will take time, months of your time, and that's perfectly normal.
Eat and sleep well.
Learning is an intense task for your brain. Make sure you eat well and get a good night's sleep.
Organize your space and eliminate distractions.
Ideally, your study space should be free of distractions such as loud noises and pesky cats jumping on your keyboard. Keep a bottle of water within easy reach.
Take notes.
Our brains are wired to remember what they think is important for survival. By taking lots of notes, you reinforce the idea that the things you are learning are important, and you will also review what you learn.
Talk to yourself.
You may not want to do it on public transportation to avoid attracting attention, but when you're at home, don't be afraid to talk to yourself in Italian.
Read out loud.
This follows closely with the previous advice. Pronounce everything you read out loud.
Use Italian for daily tasks
Write your grocery list in Italian or read the news in Italian!
I really hope you find something useful in this guide on how to learn Italian on your own. Feel free to share your own experience as a self-learner in a comment!
Good luck! Buona fortuna!