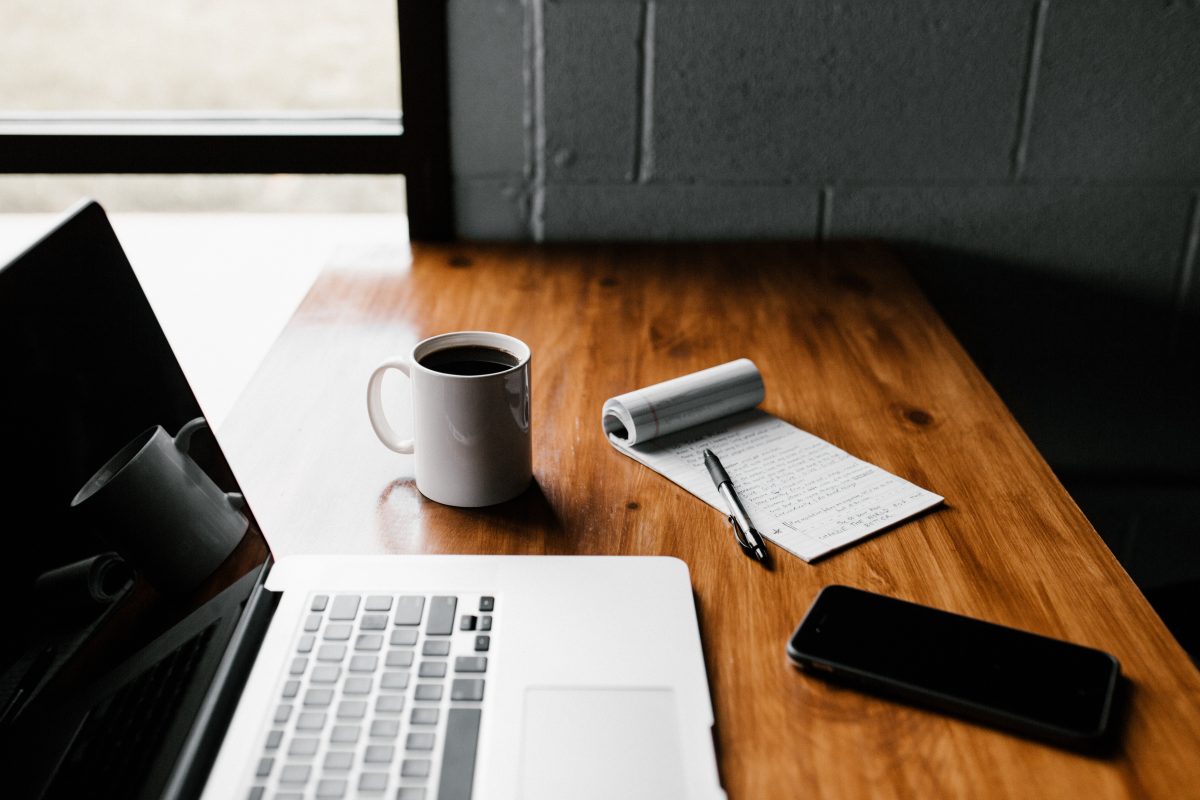 Each of us goes through a unique language-learning process. However, a consistent flow of appropriate Greek resources is critical for everyone trying to learn Greek.
Fortunately, there is a comprehensive list of Greek language resources for your learning needs. Finding the best ones, or those that are most compatible with your unique learning style, can be difficult and time-consuming at times.
We will provide you with the best Greek learning resources available in this article. Hopefully, they will be useful and offer you a good starting point in your journey to master Greek.
Apps and Online Courses to Learn Greek
Many free Greek resources can be found on the internet. These apps and courses are designed to provide you with a basic learning approach or to offer you extra material.
The ones we find most useful are listed below.
Duolingo
Duolingo is one of the most popular apps for language learning – and for a good reason!
With both a free and a premium option, Duolingo offers a gamified and personalized learning experience. You can learn Greek at your own pace, setting daily goals, and keeping track of everything that you have already learned.
The green owl will never let you forget your practice, with its very funny – and quite meme-able – daily reminders and notifications.
Memrise
Memrise is another great Greek language resource. It offers pre-made flashcards as well as interactive tools. It includes a wide range of courses, from alphabet learning to specific vocabulary choices. The app also provides practice sessions in the form of AI-assisted conversations.
However, it does not yet offer Greek in its core courses. You can, however, find many smaller Greek courses created by community members.
Anki
In the same spirit as Memrise, Anki is a great, intelligent software for creating flashcards. It is free and very enjoyable to use. There are also numerous user-created files, such as this list of Greek sentences.
Clozemaster
Let's say you have mastered the basics. You are pleased with what you have learned thus far and aim to apply it in the real world. However, the actors on that new, moving TV series you chose to watch – see below for suggestions – are talking WAY too fast.
Clozemaster is here to save the day! Clozemaster is a gamified language learning experience that aims to bridge the fluency gap between advanced beginner knowledge and native-level understanding.
It is free to use, but it also has a premium version. With unlimited speaking and listening practice and a wide range of custom settings, the Pro version will really help you step up your game.
Udemy
If you prefer a linear learning path laid out for you by professors and tutors, you can use an e-learning platform. Udemy is a popular option, with hundreds of thousands of courses available in a variety of subjects.
There are also numerous courses available for learning the Greek language. From ancient Greek dialects to koine Greek resources to modern Greek learning, you'll find it all here.
Resources to Teach You the Greek Alphabet and Pronunciation
Learning the fundamentals of a new language can be difficult. When it comes to Greek, one should pay attention to the alphabet, which differs from the Latin alphabet in many ways. Our other article contains some notes on the Greek alphabet.
Here are some Greek resources to help you learn how to pronounce:
GreekPod101
GreekPod101 is an excellent Greek language learning resource. It includes a wealth of information as well as a comprehensive pronunciation guide with an easy-to-understand transliteration system (no IPA for us here). Each section includes a useful YouTube video, such as this one.
Forvo
Forvo, which has been in operation for over 15 years, takes pride in being the largest online pronunciation guide for multiple languages. You can look up any word you want to learn and have a native speaker pronounce it for you! Not only that, but it also provides handy lists of essential and useful phrases in Greek!
IPA Chart
For those that want to approach the phonology of each language using notation systems – I am looking at you, linguists – the IPA chart of Greek will definitely come in handy. A great resource with phonemes, notation, sound, and explanation can be found here.
Resources to Learn Greek Vocabulary and Grammar
Learning a new language's vocabulary and grammar rules can be quite challenging at first. Taking out a physical textbook and scribbling away isn't always helpful, especially when trying to learn a language on your own. The Greek resources listed below can assist you on your journey. To make things even easier for you, we've grouped them into sets of three!
Most Common Words & Phrases
One of the first things you can do when learning a new language is to find out and study the most common, everyday words and phrases. Whether you are new to learning this language or you just want to expand your existing Greek vocabulary, you can check:
This list with common Greek phrases for beginners.
This collection of short (and slightly idiomatic) phrases for everyday use.
This video with the 300 most important Greek words for beginners.
Practice Your Vocabulary
Of course, reading and listening to words alone just doesn't cut it. We'll have to get our hands dirty. How can that happen? By doing our homework, of course!
In the following resources, you can find both online exercises and Greek workbooks for beginners to download for free:
Grab a Textbook
Of course, you could take a more traditional approach to learning. If this is the case, you can choose between a digital or physical Greek textbook. You can look into the following Greek resources:
Study Your Grammar
While you might feel like you never know enough vocabulary, the core of a language is its syntax and grammar. You can learn everything you need to know about Greek grammar by visiting the websites below:
greekgrammar.eu is a website that offers information on Greek grammar phenomena. The information is organized into groups and accompanied by theory and occasional exercises in the PDF format.
Foundalis' comprehensive overview of Greek Grammar in merely one page.
Cooljugator, also known as the cool conjugator. Cooljugator will take the verb of your choice and conjugate it in all numbers and tenses.
You can also check our other article on how to conjugate Greek verbs.
Read the Clozemaster Blog
Clozemaster is more than just a gamified app for improving your Greek fluency. It also has a blog with a wide range of articles about the Greek language. Clozemaster's articles on modern Greek can be found here.
Greek Reading Resources
Numerous websites provide a diverse selection of free e-books to read and/or download, as well as newspapers and magazines to suit your interests and needs.
Free E-Books
Niche Sites & Magazines
For those who would like to approach your hobbies and interests in another language, we have gathered some Greek resources for you:
Clozemaster's Cloze-Reading
Clozemaster, the language-learning app, offers a mode for cloze-reading. It gamifies the experience of reading Greek texts. You continue reading a paragraph in which a few words have been replaced by fill-in-the-gaps exercises that prompt you to select the correct word.
This is a great choice if you still feel intimidated to read a proper Greek text. When reading Clozemaster texts, you can click on an unknown Greek word to see its English translation right away. As a result, you will always be able to find out what any word means without having to look elsewhere.
Greek Listening Resources
Reading is not everyone's preferred method of learning – and that's okay! If you are an aural learner who memorizes better by listening, the Greek resources listed below are ideal for you.
GreekPod101
GreekPod101 has a large archive of audiovisual lessons. The material is constantly updated, from beginner to advanced, so you never run out of resources.
Audiobooks
Open Library and eBooks4Greeks offer a great variety of audiobooks for all levels and ages. Simply visiting the sites will provide you with many free audiobooks ranging from classics to modern literature, science fiction to children's stories.
Podcasts
Podcasts are an excellent resource for practicing your Greek. They cover a wide range of topics, from everyday news to the most obscure subject imaginable. It is an excellent way to stay in touch with the language and listen to native speakers.
PodStories is a podcast narrating historical facts and stories, created by the team behind Μηχανή του Χρόνου that we mentioned above.
Archaeostoryteller is an intriguing podcast created by an archaeologist. If you enjoy history, mythology, and archaeology, you'll enjoy this podcast. The only disadvantage is that you must already be familiar with the language to get the most out of it.
There are many more podcasts on a variety of topics in the Greek language. Check out this article for a collection of popular Greek podcasts – like a personal favorite, Μαρμελάδα Φράουλα (Strawberry Jam), created by two excellent stand-up comedians.
Radio
The good old dependable FM radio should not be overlooked. You can listen to Greek music and live podcasts from journalists and radio producers on a variety of radio stations, both FM and online. A great list of Greek radio stations can be found here.
You can also visit ErtEcho, the website of Greece's state-owned public radio and television broadcaster. It offers a wide variety of radio stations online, with news, sports, classical music, jazz, rock, Greek entechno, and many other choices.
For your best choices for Greek songs of quality, you can further check:
Clozemaster's Listening Mode
The language app Clozemaster also offers a listening mode! You will hear a Greek sentence, and your task is to fill in the blanks with a missing word. It's a great exercise, especially if you're intimidated by how quickly native speakers speak when listening to a podcast.
Multimedia Greek Resources
The simplest method of passive learning. If you prefer to watch TV or movies, consider some of the suggestions below.
TV Shows & Movies
Modern Greek films and television series continue to be underrepresented on popular streaming platforms. Popular TV series can be found on the websites of Greek television channels such as Mega, ANT1, AlphaTV, and others. However, the majority of the available ones are soap operas or sappy comedies, so check out what we recommend in the Streaming category below.
Streaming
Your TV show options do not stop with Greek public channels. You can also use streaming platforms, which provide many more quality options.
Ertflix is the OG Greek streaming service, where you can watch a variety of Greek series and shows. My personal recommendations are:
The Numbers – a hilarious musical sitcom, with fantastic music by the Greek composer Foivos Delivorias (you should definitely check out his music on Spotify or Tidal), cinematic parody, and satire.
Cartes Postales from Greece – a drama series based on Victoria Hislop's books. Note: If you can find it, you should definitely watch The Island, another Greek TV series based on Hislop's thrilling novel.
The following mini-series, based on significant literary works from the previous century:
Aside from that, you can also select your preferred streaming platform, change the region to Greece, and watch your favorite TV shows with Greek subtitles.
One last thing: Netflix recently added to the list its first Greek TV series, the mystery/drama Maestro in Blue. Give it a shot!
Movies
When it comes to movies, you can pick everything from rom-coms to cinephile films – as long as it is something you enjoy. Check out this list of cinephile movies; you will definitely find something of interest!
Of course, you can still browse Ertflix and see if there is anything you want to watch. It is hard to recommend specifics since everyone has different tastes, but you can pick something for yourself from this list on IMDB or this list on MUBI.
Greek Resources – A Conclusion
We really hope that this article has provided you with the best Greek resources available to aid you in your language-learning journey.
Remember: no matter what method of learning you prefer, you will always find something to help you with improving your Greek language skills!