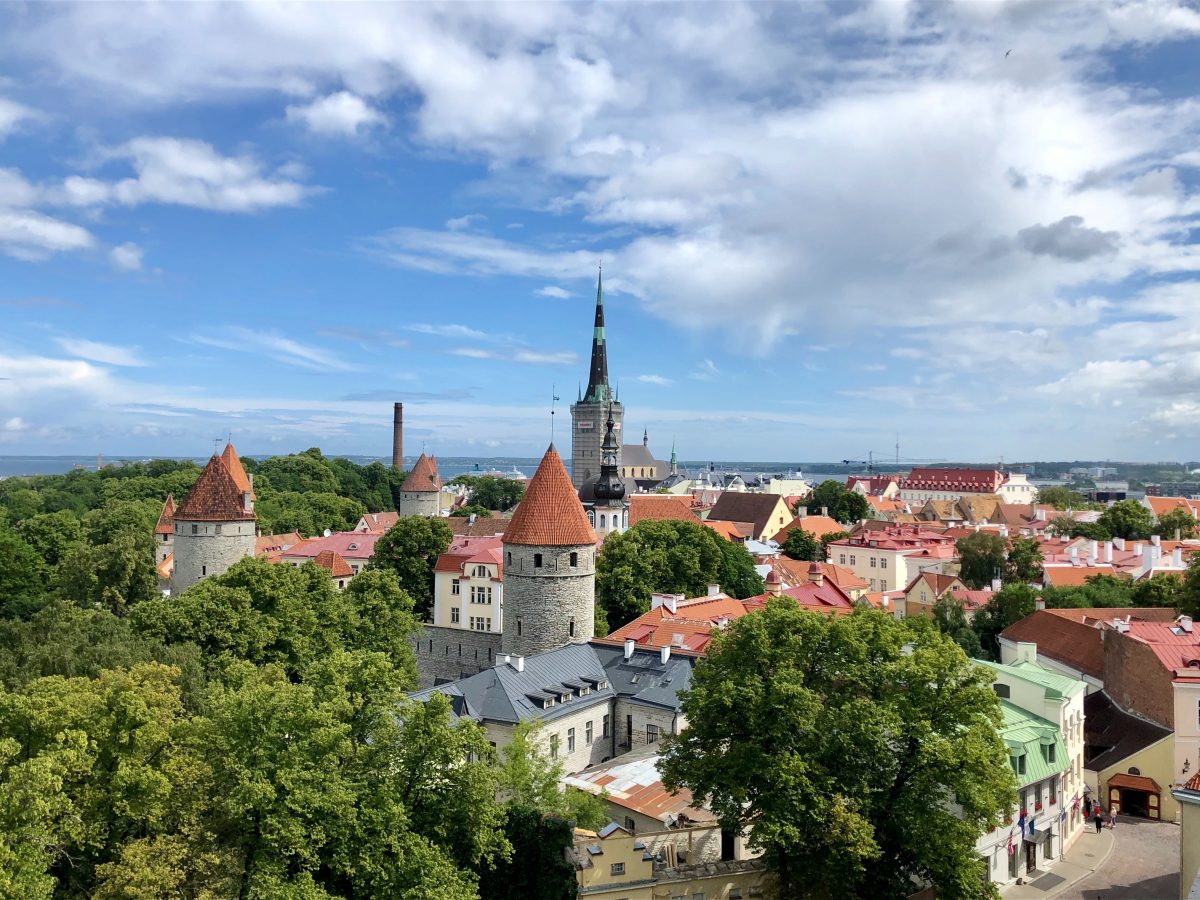 The official language of Estonia and part of the Finnic language family, Estonian has over 1 million speakers. Learning Estonian can be a rewarding experience, be it because you want to do business with Estonian companies, explore the rich and unique culture of Estonia, or simply for personal reasons. For instance, several studies have shown that learning a second language is beneficial for the brain, keeping it young and sharp.
If you're ready to start your language journey, the first thing you'll need is resources. Textbooks, YouTube channels, movies, and language apps can become your best allies in this fascinating journey toward proficiency in Estonian. One of the most famous apps is Duolingo, but does it offer Estonian? That's what we'll explore in this article, so buckle your seatbelts and let's go!
Apps to Learn Estonian Other Than Duolingo
We're sorry to tell you, but Duolingo does not yet offer Estonian among its courses. The app is constantly expanding, so it's possible that they'll add the language soon. But in the meantime, there are other incredible options you can explore to start learning Estonian from the comfort of your home.
From apps that focus on vocabulary to apps that offer a free chatbot for you to practice, you'll surely find something that caters to your needs. Here are our top picks so you can learn Estonian using an app different from Duolingo.
Clozemaster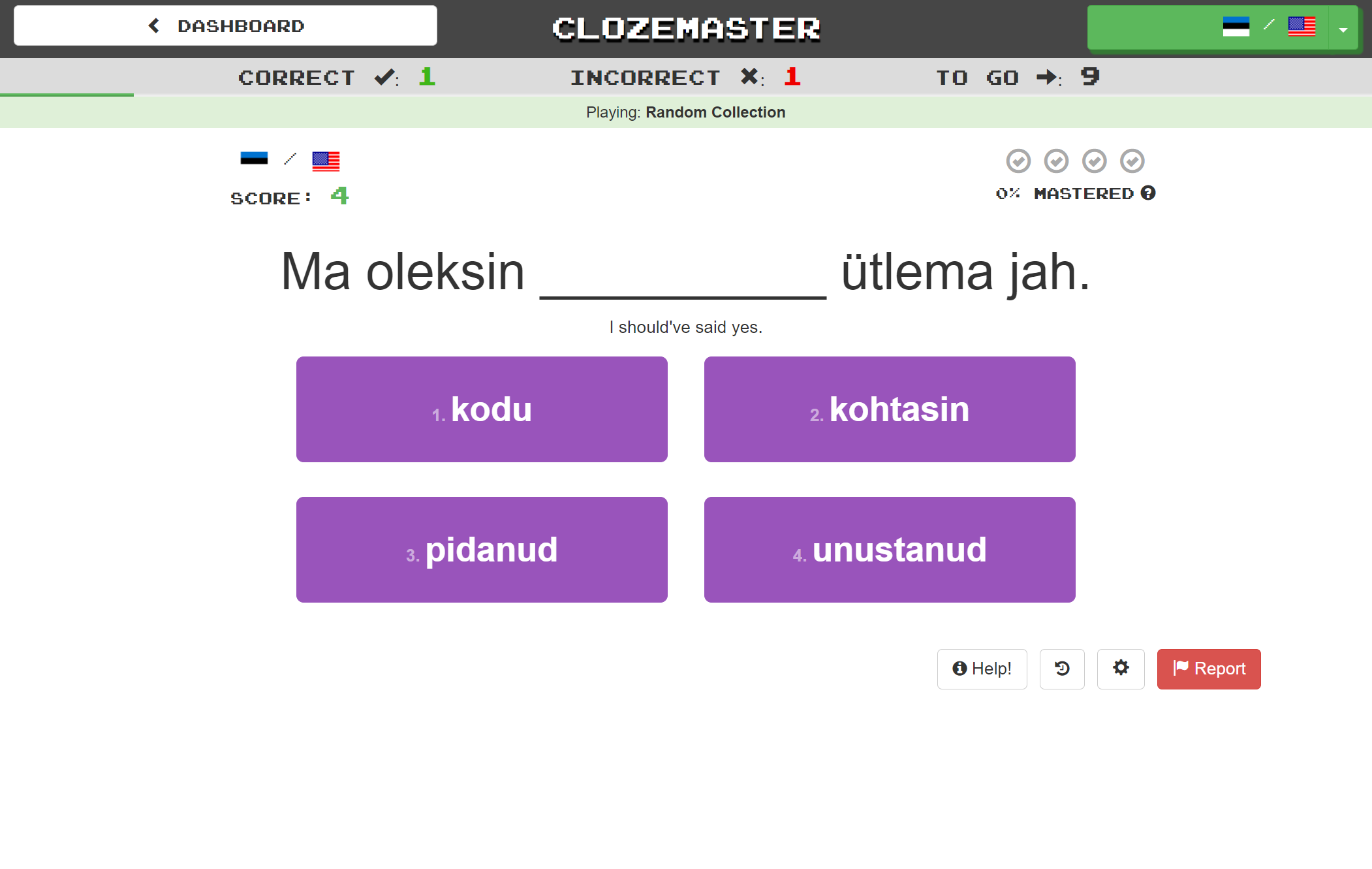 One of the best alternatives to learning Estonian on Duolingo while enhancing your vocabulary is Clozemaster. This interactive app mainly uses cloze exercises (that is, fill-in-the-blank) so you can learn new words using the context as clues.
And you won't only be working with your vocabulary and reading skills! You'll also have the opportunity to listen to the sentences or phrases and start improving your pronunciation and receptive skills. So, instead of following a traditional approach to learning Estonian vocabulary and memorizing lists of your words, you'll be learning those new terms in context. This, in turn, increases retention and motivation. You'll never be bored when using Clozemaster!
Best Features:
Practice reading and listening while learning vocabulary,
A comprehensive approach to increase motivation,
Score points and level up your Estonian skills.
Drops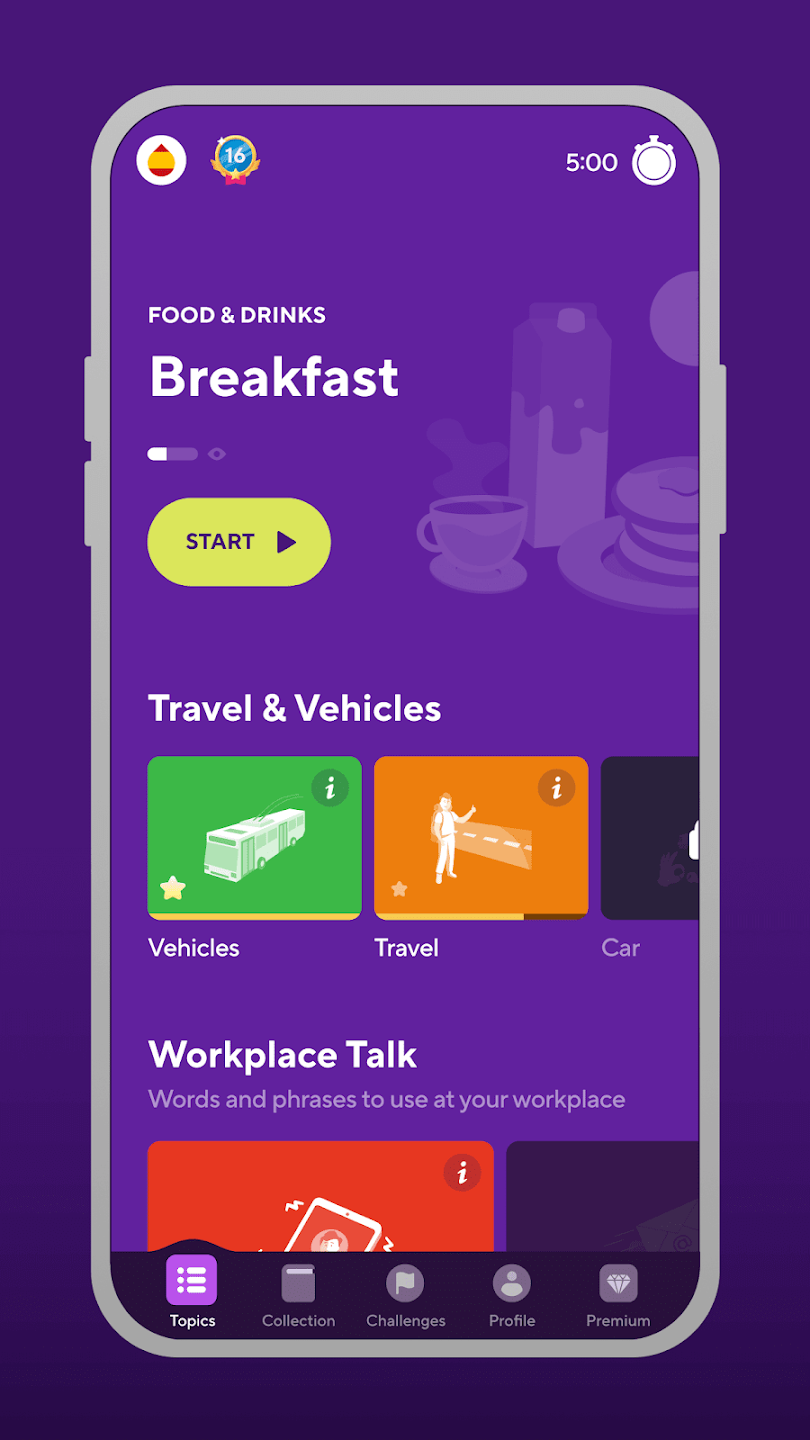 Drops is another amazing app that will help you learn Estonian using your smartphone. What makes it unique is its use of colorful images and graphics to help you remember new terms and phrases. With its simple yet effective methods, you can effortlessly expand your vocabulary and start internalizing grammar rules, making the learning process more enjoyable.
The only downside is that Drops is only free to use for 5 minutes a day. So, if you wish to polish up your Estonian skills and take them to the next level, you may want to go for the paid version.
Best Features:
Attractive and user-friendly design,
Visually-appealing methods to help you remember vocabulary,
Coverage of over 2000 words and phrases, including pronunciation.
Ling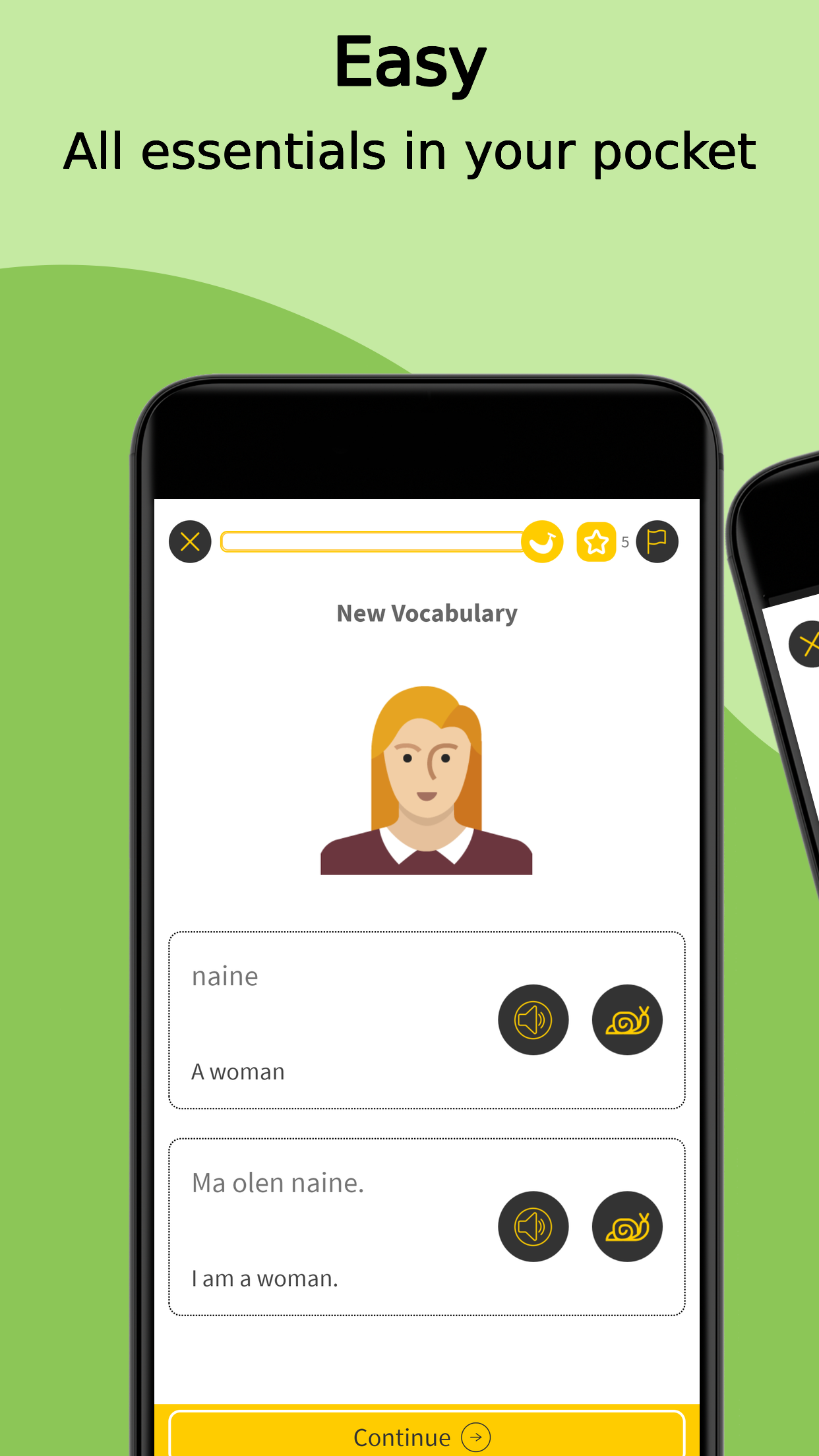 Ling offers a fun and engaging way to learn Estonian, with a range of activities including flashcards, mini-games, and bite-sized lessons. Based on your current level of Estonian, you can select lessons that focus on specific areas such as vocabulary, grammar, or conversation (similar to what happens with Duolingo).
You don't have to invest a lot to start learning Estonian with Ling. In fact, they have a free plan that covers most of what you'll need to get started. And one thing that makes Ling unique is the presence of an interactive chatbot that provides you with dialogue practice without the need for a teacher or a partner.
Best Features:
Very easy to use,
Options for beginners and intermediate students,
Interactive chatbot you can use for free.
Conclusion
All in all, Duolingo may offer Estonian at some point – or it may not. The good news is that you have other equally great apps, ready for you to start learning this fascinating language. Increase your vocabulary with Clozemaster, level up your grammar with Drops, and practice your speaking skills with Ling's chatbot.
So, if Duolingo doesn't have the language you want to learn, don't let that stop you. Keep exploring, and you'll surely find the learning path that works best for you!