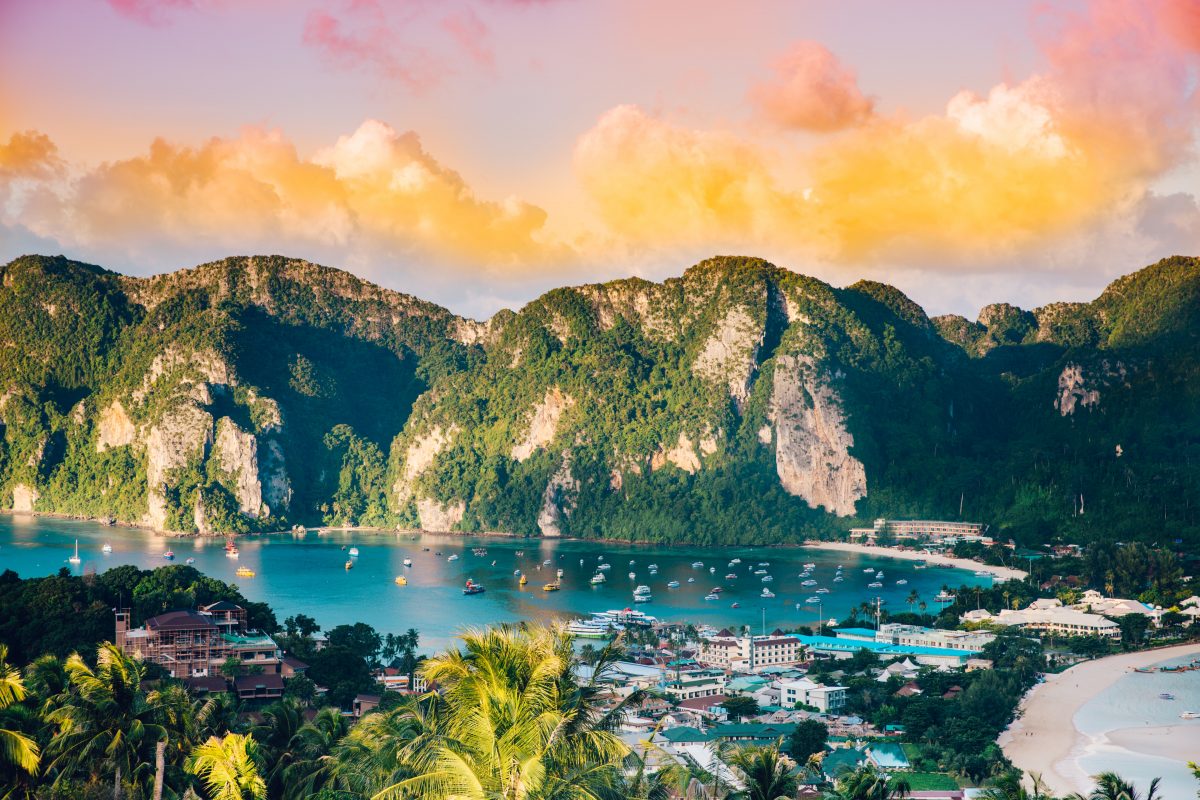 Looking to travel to the beautiful paradise of Thailand soon? Would you like to move there, temporarily or permanently, and will need to look for a local job? Or perhaps you've fallen in love with a native Thai speaker. If any of these resonate with you, then you have a compelling reason to start learning Thai today. You'll be able to communicate more effectively and connect with locals on a whole new level. So, if you're interested in acquiring the language today, keep on reading and discover whether you can learn Thai on Duolingo.
Can you Learn Thai on Duolingo?
If you were eager to start learning Thai on Duolingo, we have bad news for you: it's not yet possible. Thai is not listed as one of the languages available to learn on the app. However, this does not mean you won't be able to learn Thai using your phone.
You can find dozens of great alternatives to Duolingo to start honing your Thai skills and learn vocabulary, grammar, listening and speaking skills, among other features of this fascinating language. Below, you'll find our top apps to learn Thai other than Duolingo.
Duolingo Alternatives to Teach You Thai
Mondly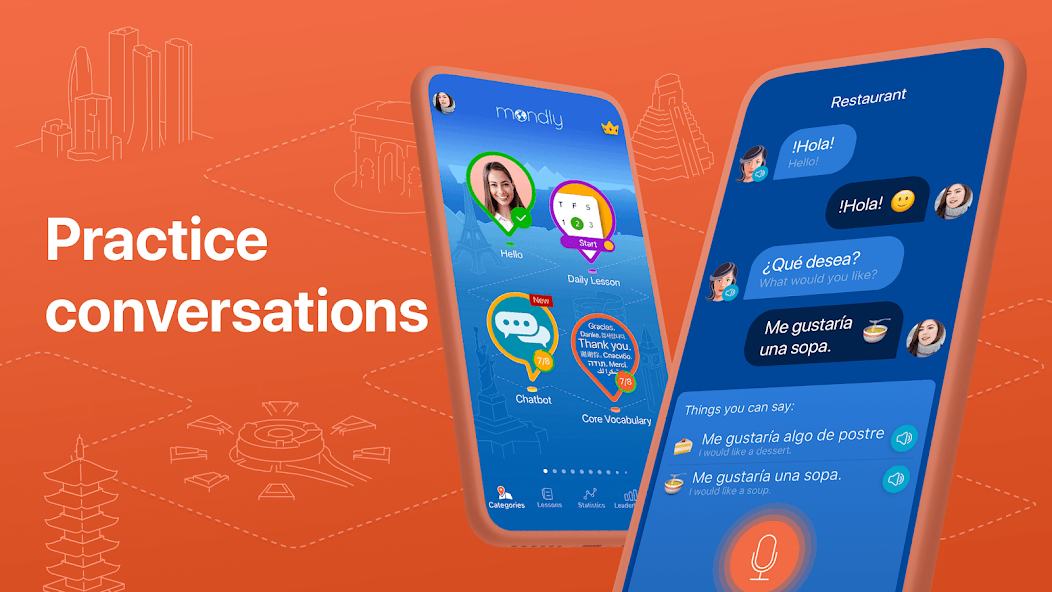 Mondly is a great alternative to Duolingo when learning Thai. You'll find user-friendly, bite-sized lessons that cover vocabulary, grammar, and pronunciation for beginners and intermediate learners. The app covers a wide range of topics such as everyday phrases (how to greet and how to apologize), travel vocabulary, cooking, and more.
You don't even need an account to get started, though it's recommended so your data is saved and you can track down your progress. And if it's the first time you use the app, you'll find a very useful tutorial that will guide you through the basics of Mondly so you don't miss a thing when learning Thai!
Key features:
It focuses on vocabulary, grammar, and pronunciation
Very engaging exercises
Great tutorial for first-time users
Clozemaster
Not having Thai on Duolingo can be disappointing, particularly if you want to build up your vocabulary in an entertaining way, without memorizing long lists of words. But don't despair! You can still learn Thai without resorting to traditional textbooks: download Clozemaster and start your Thai journey for free.
This is a gamified app that teaches you vocabulary through cloze exercises (that is, fill-in-the-blanks exercises using the context to guess the missing words). This means you won't be acquiring isolated terms, but learning words in context, understanding their meaning and use. As a result, it will be easier for you to remember them in the future (and also how to use them!).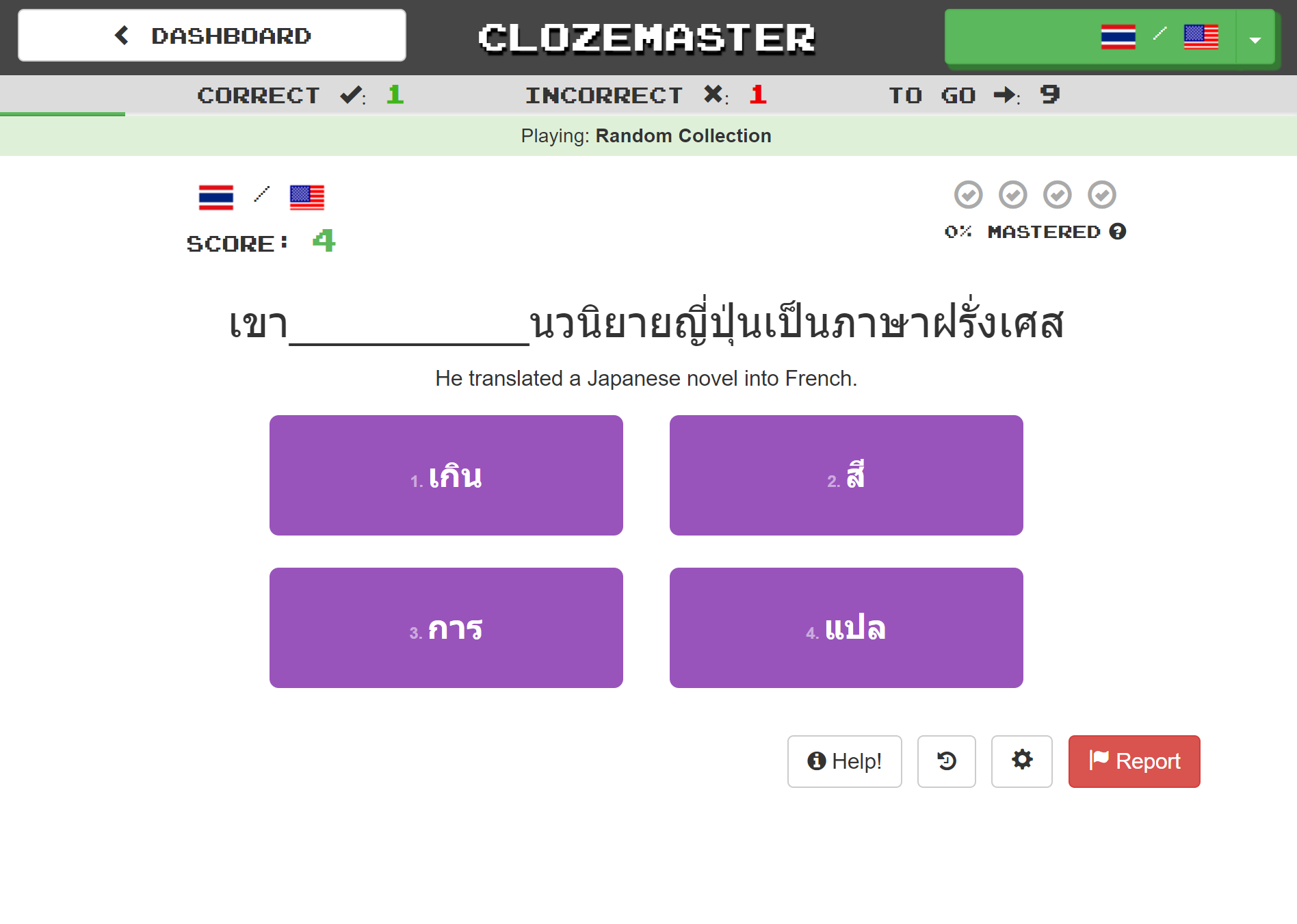 You'll get advanced stats so you can understand how much you have improved during a given period. These stats include how many days you have used the app, how much time you devoted to the exercises, how many words you got right and wrong, and more.
Key features:
A fast and fun way to learn Thai vocabulary
Score points and set a daily goal
Best for intermediate and advanced learners
Pimsleur
If you're looking to improve your Thai fluency and hone your listening skills, here we present you with the Pimsleur method. The app uses 30-minute core lessons to help you speak and understand the language in the simplest way. This audio-based course exposes you to real-life settings, phrases and even conversations so you start to get acquainted with different Thai accents.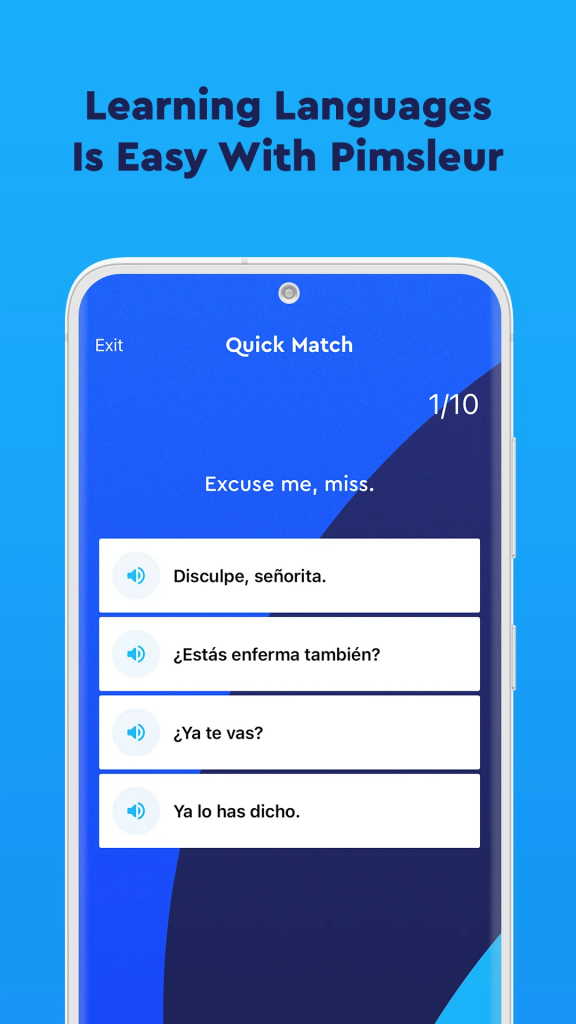 At the end of the units, you can find some flashcards to help you remember vocabulary more effectively. The best part? Just like Duolingo, you can try it out for free! You'll have two lessons available, so you can have a look at them and decide whether Pimsleur is going to be useful and suitable for your learning style.
Key features:
Free unit to try out the method
Find over 30 lessons to become fluent in Thai
Real language use
Hone Your Thai Skills Today
While it's a shame that Duolingo does not offer Thai courses yet, you can still find amazing alternatives to learning the language using only your phone. Try out Clozemaster to build up your vocabulary, acquire listening skills while learning pronunciation with Pimsleur and combine both apps with Mondly to accelerate your language learning path and achieve fluency in no time!