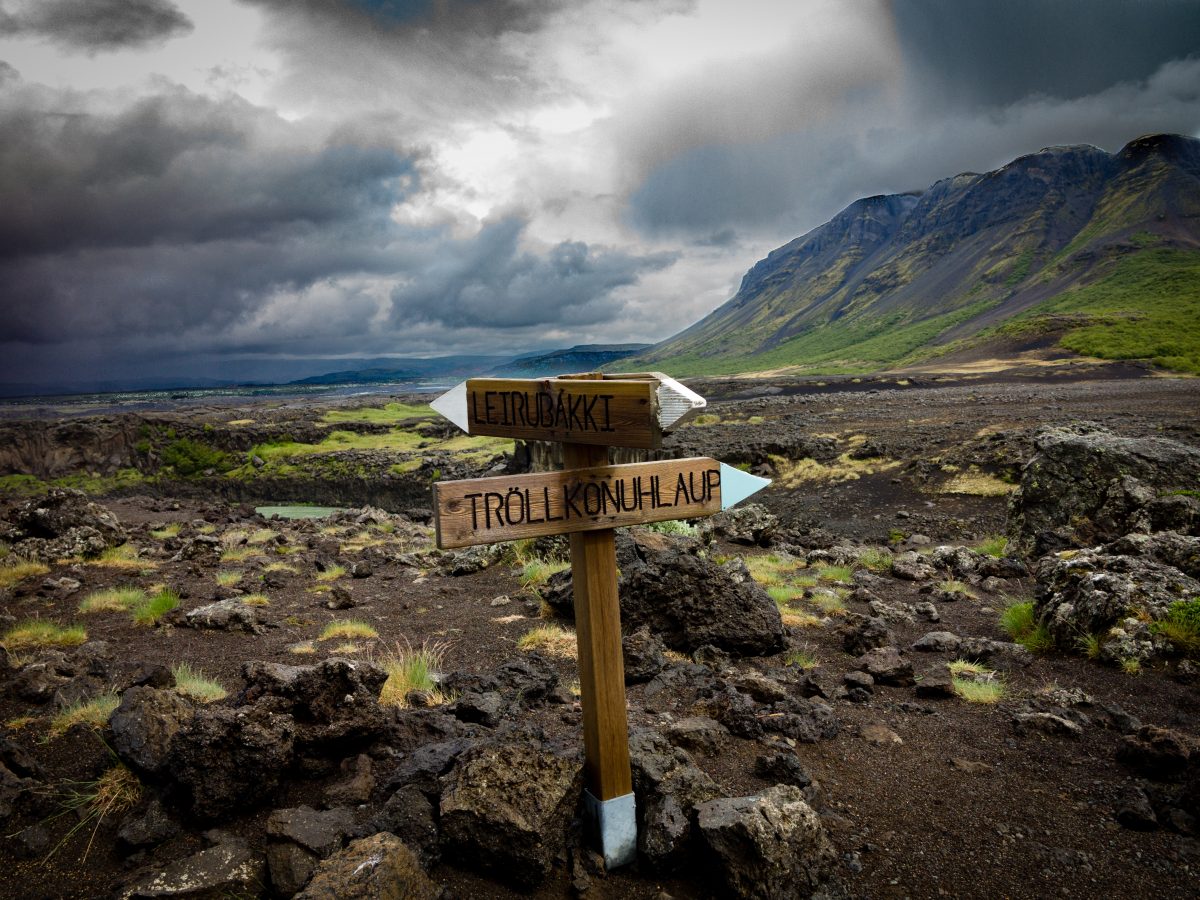 Did you know that Icelandic is one of the few languages that has almost no dialectal variation? This means you will hardly find any differences in vocabulary, pronunciation or grammar of people speaking the language.
For example, Spain and many countries in Latin America speak Spanish, but have many dialectal differences. If you go to Spain and ask for frutillas (strawberries), you'll probably be asked what you mean. This is because Spaniards would say fresas and not frutillas, which is a word used in Latin America. But the simplicity of Icelandic in terms of dialects is not the only reason why you should consider learning it.
Start studying today, and you'll be able to communicate with over 350,000 people and travel throughout a breathtaking country freely. Also, learning this amazing language can be beneficial for your brain health, as learning a new language can keep disease at bay and improve your long-term memory. Have we convinced you yet?
The best part is that you can use apps similar to Duolingo to learn Icelandic from the comfort of your home. Let's have a look at how you can become fluent in Icelandic using apps today!
Can You Learn Icelandic on Duolingo?
Unfortunately, Duolingo does not currently offer Icelandic as one of the available languages.
But don't despair! There are other equally great alternatives to Duolingo that will help you learn Icelandic in the most engaging way. Here are our top picks:
Pimsleur: Focus on Speaking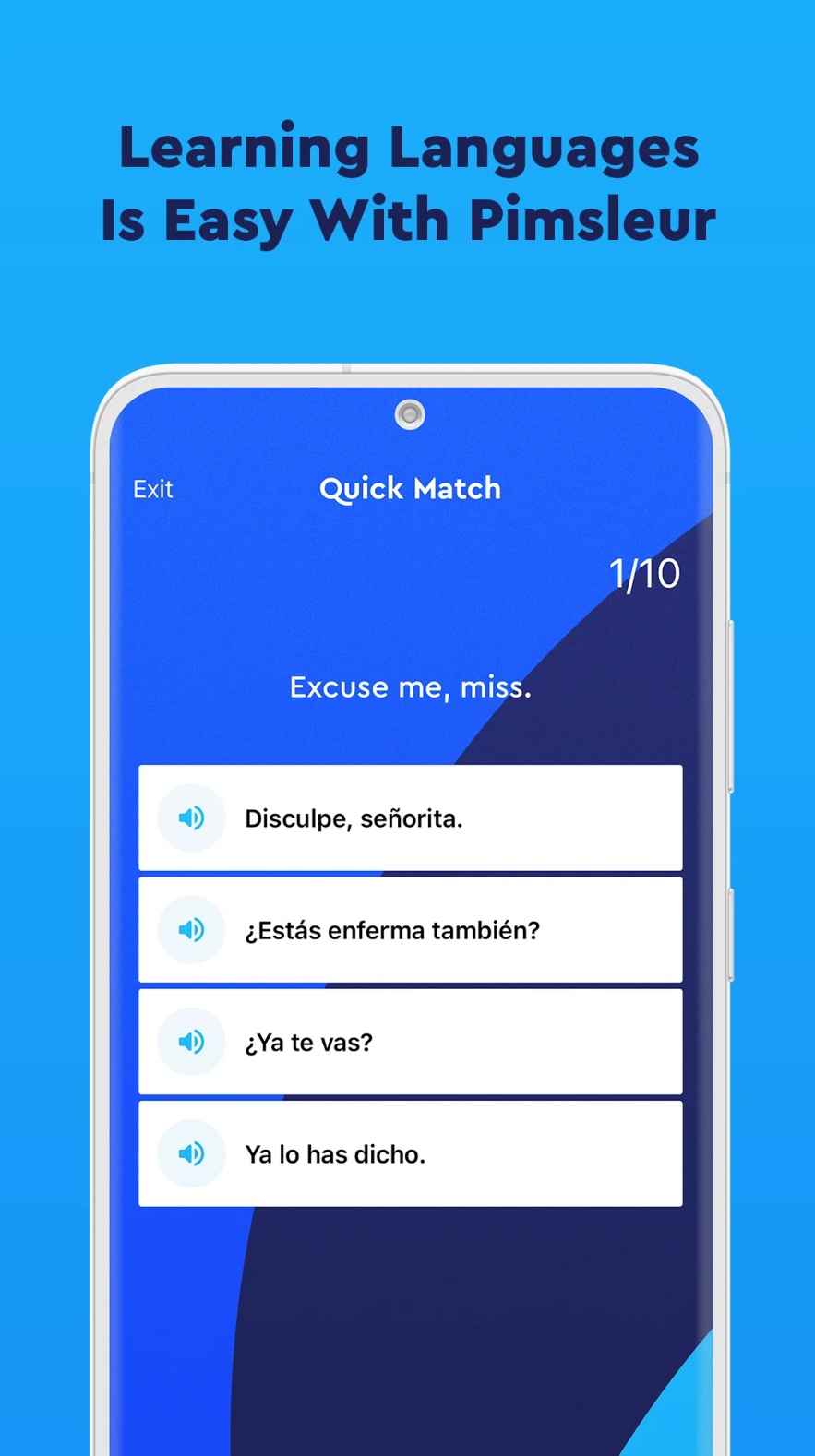 Pimsleur uses a proven method to help you build up spoken fluency in 30-minute lessons that improve your cadence, pronunciation, and other aspects of your speaking ability. Plus, you will learn essential grammar and vocabulary items you will need to hold a basic conversation in Icelandic. Different from Duolingo, it puts the focus on your ability to speak the language rather than building up your vocabulary first. And the best part: the first unit is completely free of charge!
Pimsleur is an amazing option to start practicing your Icelandic speaking skills from the get-go. On the negative side, it does not focus on reading or writing, so you may have to look for extra resources if you'd like to advance these skills in Icelandic.
Key features:
Engaging 30- minute lessons with a focus on speaking practice;
Access to flashcards and other resources;
Free trial so you can decide whether this is the best option for you.
Build Your Vocabulary with Clozemaster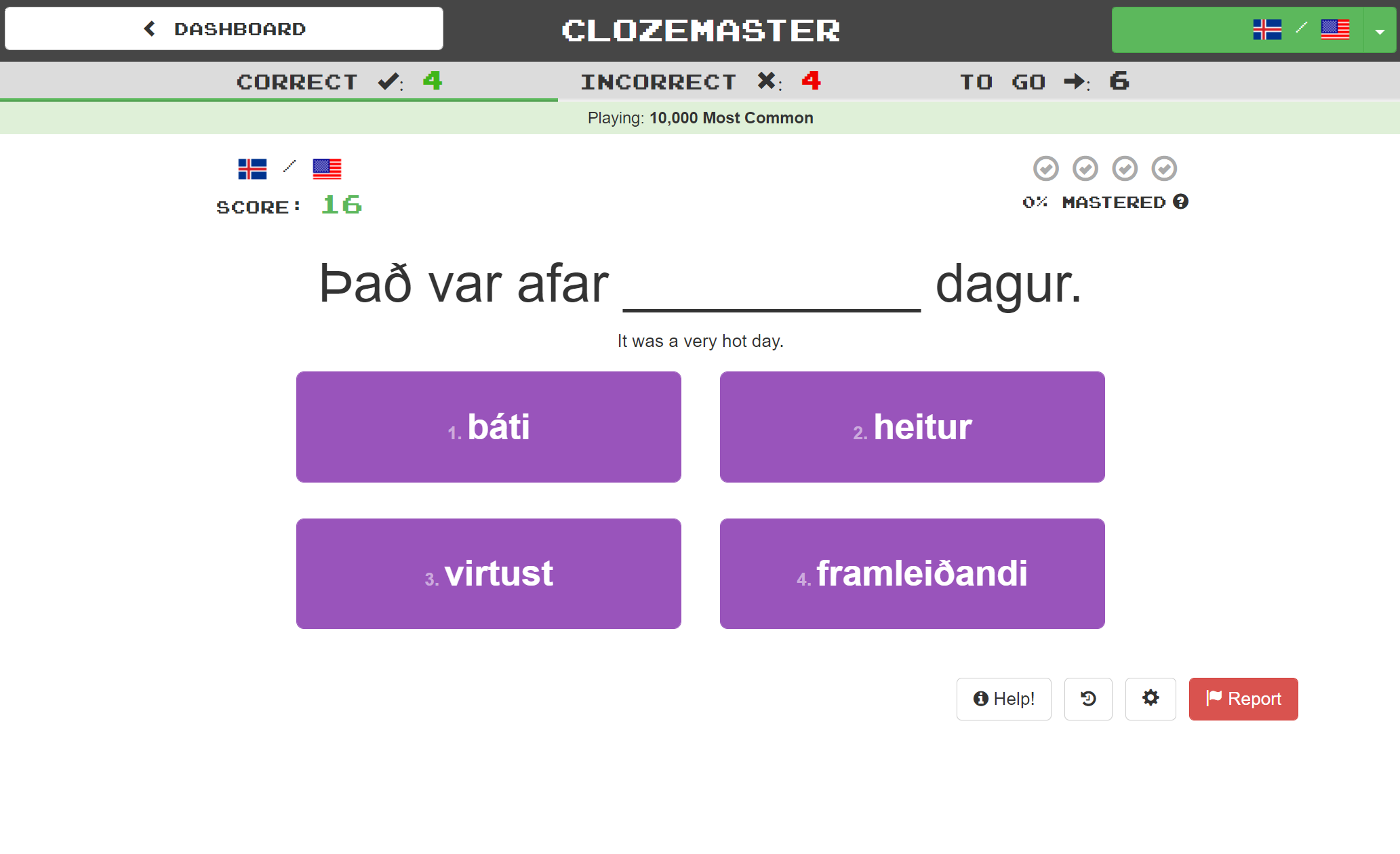 While you can't learn Icelandic on Duolingo today, that doesn't have to stop you from learning the language you always wanted. With Clozemaster, you can take your Icelandic skills to the next level. It has a massive collection of texts and sentences aiming at expanding your vocabulary through fill-in-the-blank exercises. For instance, you can choose to practice with the Most Common Words collections, and target vocabulary that matches your current level of Icelandic.
You can also improve your listening skills by listening to sentences and then completing the missing word – or even transcribing entire sentences. This means you'll always practice vocabulary in context, rather than learning Icelandic words in isolation – in that regard, Clozemaster is rather similar to Duolingo. As a result, you'll be acquainted not only with a word's meaning, but also with its collocations, pronunciation, usage, and other aspects you actually need to truly know a vocabulary item.
Plus, Clozemaster spices things up a bit by allowing you to score points to level up. The more points you earn, the faster you will advance to the next level. You'll even get to see an encouraging meme when you get there!
Key features:
Get started completely for free;
Score points and track your stats;
Great option for practicing vocabulary, listening, and speaking – all in a single app.
Find the Best Teacher on Italki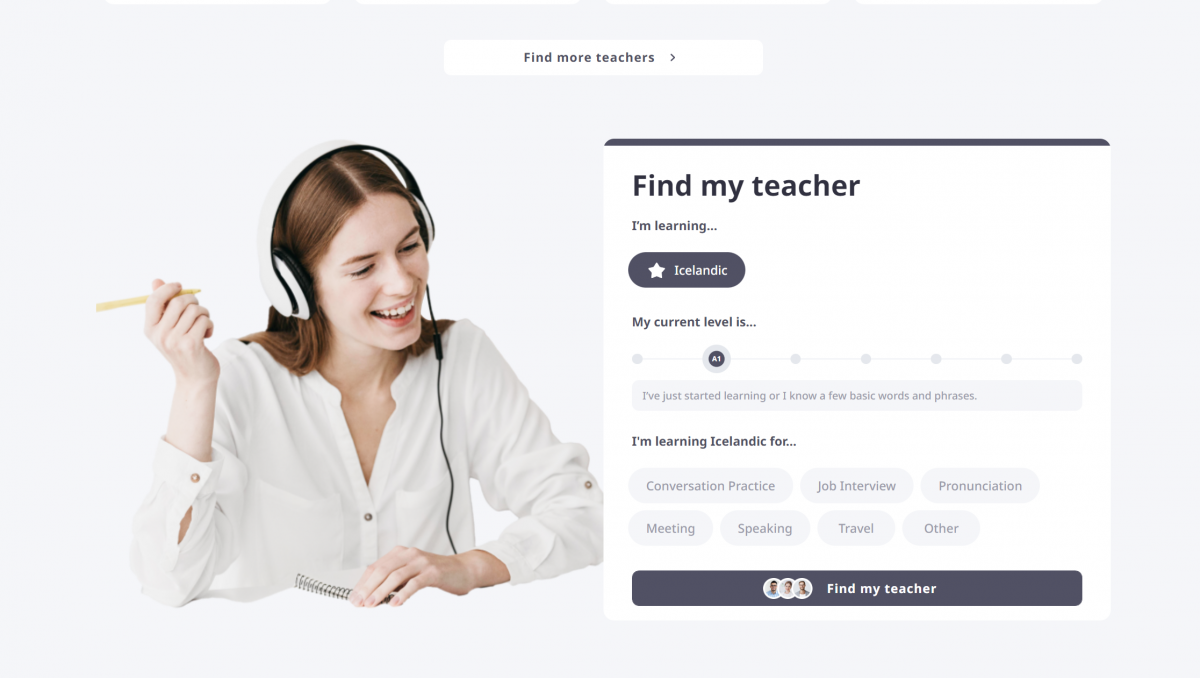 And if you feel you need an extra hand to learn Icelandic, you should try out Italki. This is a platform where you can find the best teachers and hire them seamlessly. Explore their profiles, watch their introduction videos and choose the one you think suits you the most. Many of them offer a free trial lesson, so you take no risks when finding out whether you are a good fit!
Italki will manage payments and schedules, so you never forget about your Icelandic lessons.
Key features:
Easily find the best Icelandic tutor for you;
All teachers have reviews that help you decide;
Access to a forum where you can join language-related discussions.
Conclusion
There may not be an Icelandic course on Duolingo yet, but this does not mean you should give up your aspirations of becoming fluent in Icelandic. With the help of the Duolingo alternatives we mentioned in this article, we're sure you'll get there in no time!