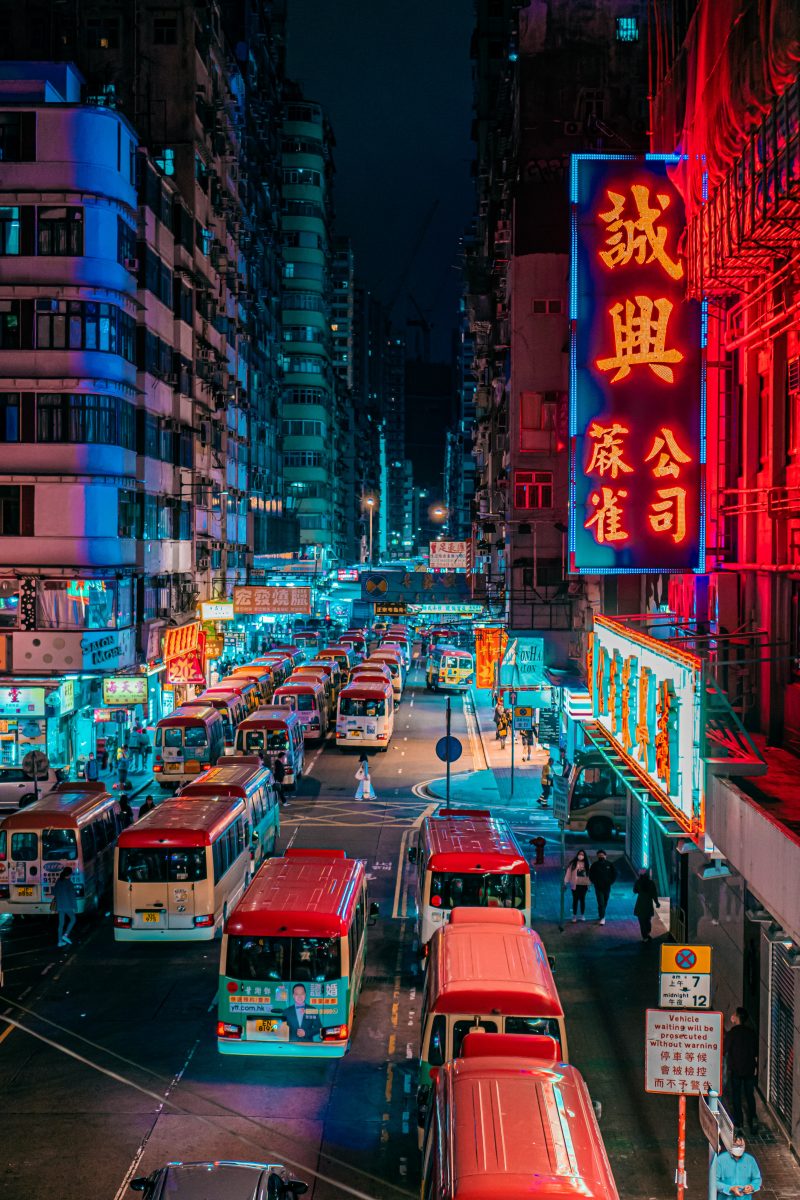 When thinking about Chinese languages, most people automatically think about Mandarin Chinese. But China is very linguistically diverse, with many varieties of the language spoken around the country. One of them is Cantonese, which is in fact the second most-spoken language in China, and the dominant language in Hong Kong and Macau.
Now, we know that learning Cantonese is challenging. You have to acquire a completely new writing system, use different tones when speaking, and even discover a whole new culture. But it's not impossible! Today, you have many online resources at your disposal that make the process of learning much easier. You may be wondering, for example, if you can learn Cantonese on Duolingo. In this article, we want to give you many options to start learning Cantonese from home, and master the language in the shortest time. Let's examine these options below!
Can You Learn Cantonese on Duolingo?
Using an app to take your Cantonese skills to the next level is an excellent idea. You'll learn the language in an entertaining way and on the go, without memorizing complicated grammar rules or endless lists of words.
Unfortunately, you can't learn Cantonese on Duolingo because the language is not available in the app yet. However, you can find many other alternatives to acquire Cantonese other than Duolingo, such as the ones we present to you below.
Clozemaster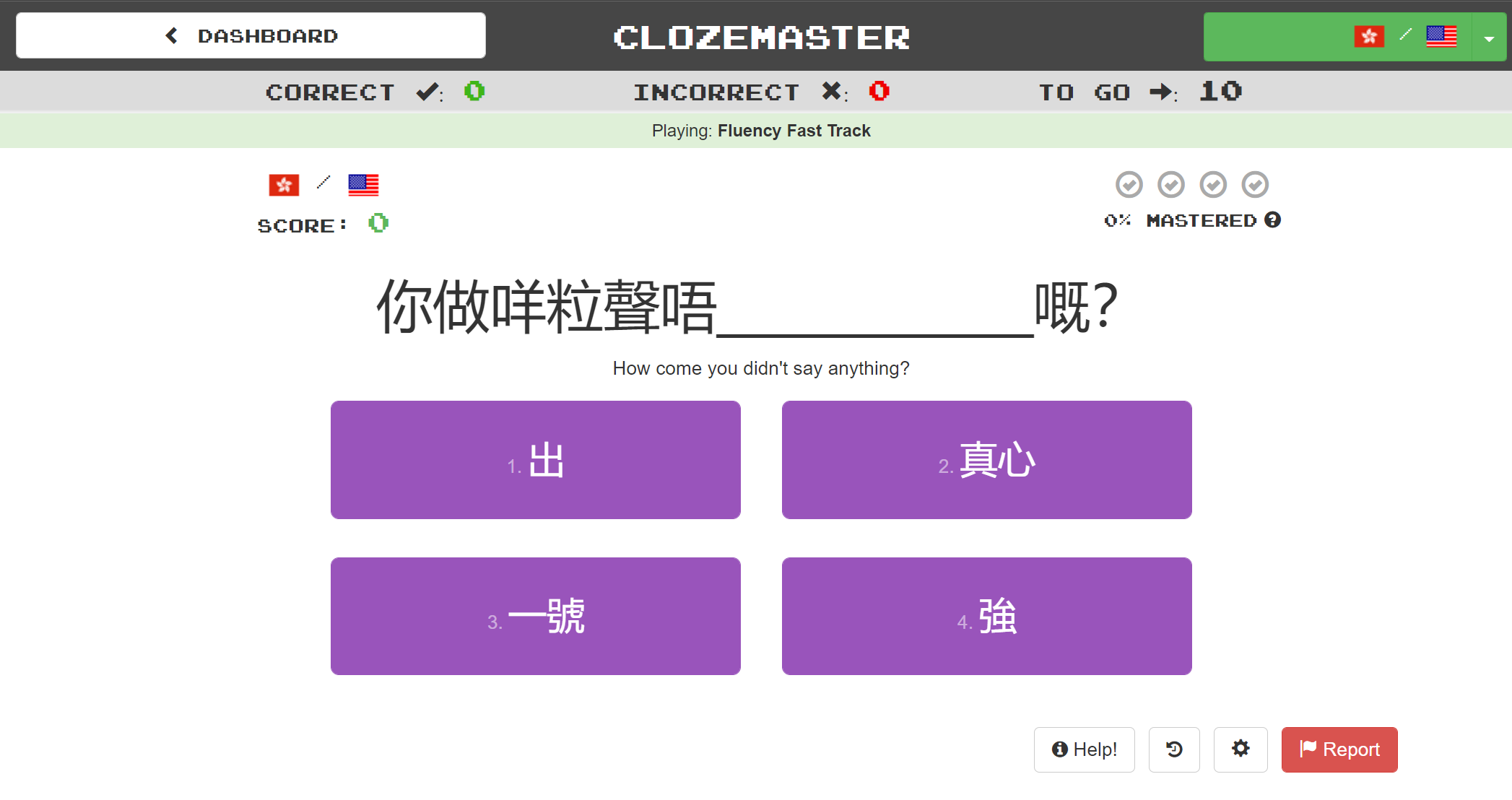 There's no use in memorizing the meaning of a word or how it's written if you don't know how to use it. To avoid this, Clozemaster will always give you exercises with context. A typical Clozemaster exercise will have you complete a Cantonese sentence with a missing word, based on the English translation you'll see below. These exercises are fairly similar to what you can find on Duolingo when studying Cantonese. So not just useful, but also fun!
If you already know some Cantonese, you can choose the right difficulty for you by selecting one of the Most Common Words groupings, and acquire common words you'll need to communicate in Cantonese in different contexts.
So, if you're looking for an alternative to learning Cantonese on Duolingo, Clozemaster is your ideal choice to improve your vocabulary in no time.
Key features:
Practice with full Cantonese sentences in order of difficulty
Learn spelling, pronunciation and usage at the same time
Free and Pro options available
CantoneseClass101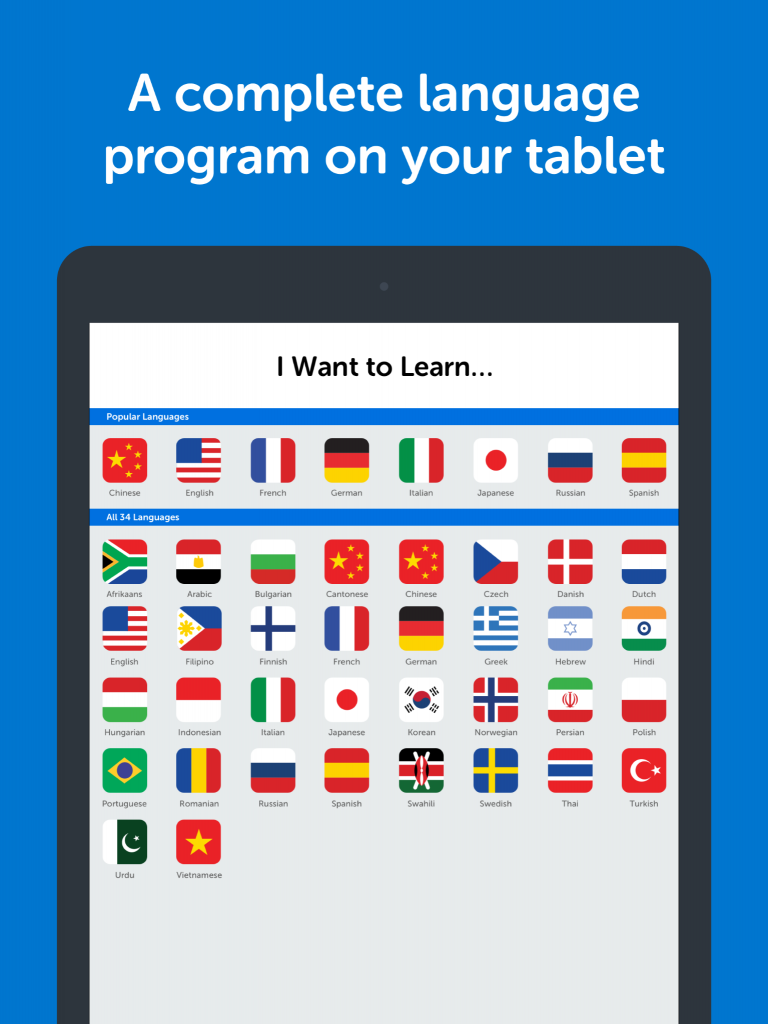 Do you enjoy learning languages through podcasts? If so, this is the app for you! CantoneseClass101 has a collection of lessons based on podcasts that feature native Cantonese speakers. The idea is for you to practice your listening skills while you learn vocabulary, grammar, and syntax in the most engaging way. The best part is that there are thousands of lessons to choose from, so you'll always find something that interests you.
Moreover, most lessons include not only audio but also video, transcriptions and exercises that will make it easier for you to understand what you're listening to. On the not-so-great side, CantoneseClass101 is not free of charge. You can only access very short excerpts unless you pay for their monthly subscription.
Key Features
Focus on honing your listening skills
Lessons are updated weekly
Interesting materials that feature native speakers
Glossika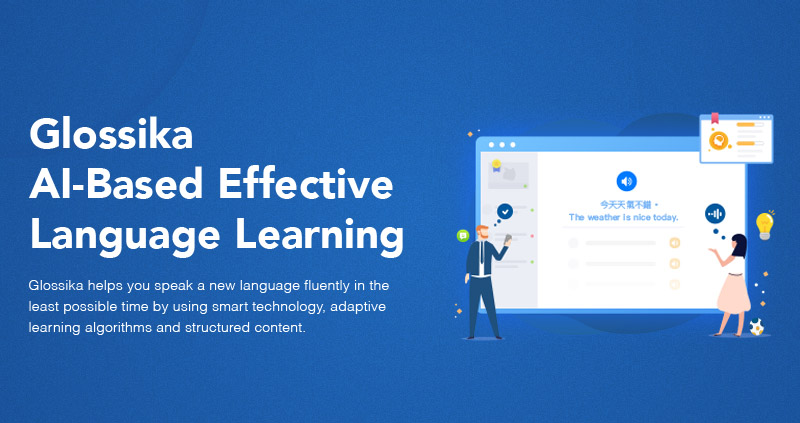 Glossika is another great alternative to learning Cantonese on Duolingo, but with a different focus. Instead of giving you abundant practice with vocabulary and syntax, Glossika aims at helping you develop your listening and speaking skills. To achieve this, you'll find an array of over 3,000 sentences recorded by native speakers so you learn the language exactly as it's spoken in real life.
As Glossika wants you to become proficient when speaking in Cantonese, you'll find detailed phonetic transcriptions for all the sentences you hear. This means you'll have the opportunity to accurately understand how to pronounce each word and what tone you should use to sound natural. Also, the app features three different pinyin: Universal, Jyutping and Yale, so you won't limit yourself to learning just one.
Key Features
Seamlessly track your progress
Find over 120 hours of audio
Detailed pronunciation guides
Conclusion
The time of learning languages by heart is over. Today, if you're looking to become fluent in a new language, you have endless options, apart from Duolingo, to study efficiently and using motivating materials and resources.
And while you won't be able to learn Cantonese on Duolingo, you can strengthen your listening skills with Glossika while you practice your vocabulary with Clozemaster, and listen to interesting podcasts on CantoneseClass101. With patience and practice, soon you'll be communicating in Cantonese without effort!