Bulgaria is a beautiful country with a rich history and culture, making it worth of a visit. If you're planning to go soon, you should know that proficiency in Bulgarian can enhance your understanding and appreciation of the country and its people. Also, as part of the Slavic language family, learning Bulgarian you'll have an easier time learning other Slavic languages such as Russian, Ukrainian, or Serbian.
If you're ready to get started with your language journey, now comes the time to select effective, entertaining materials that ease up your path to fluency. Among these materials are language apps, which use bite-sized lessons and games to help you achieve proficiency. And while learning Bulgarian on Duolingo may be your first choice, there are other equally amazing options out there. Discover them in the article below.
Is Bulgarian Available on Duolingo?
Unfortunately, Bulgarian is not currently available among the language courses offered by Duolingo. However, as the company is always expanding its offerings, it may be added in the near future. But you don't have to wait until they decide to do so to start your language journey! There are various other excellent options available that you can use to start learning Bulgarian from the comfort of your home.
From vocabulary-focused apps to others that offer a more comprehensive approach, here are some of our top recommendations for learning Bulgarian using an app other than Duolingo.
Ling
Cannot find Bulgarian on Duolingo? No problem! Ling is an amazing option for beginners and advanced students alike. The app uses a variety of techniques such as gamification, storytelling, and multimedia to create an immersive learning experience.
The best part of this app is that it has a structured and comprehensive curriculum that covers all aspects of language learning including grammar, vocabulary, pronunciation, and conversation. This well-planned curriculum is designed to help learners progress from beginner to advanced levels.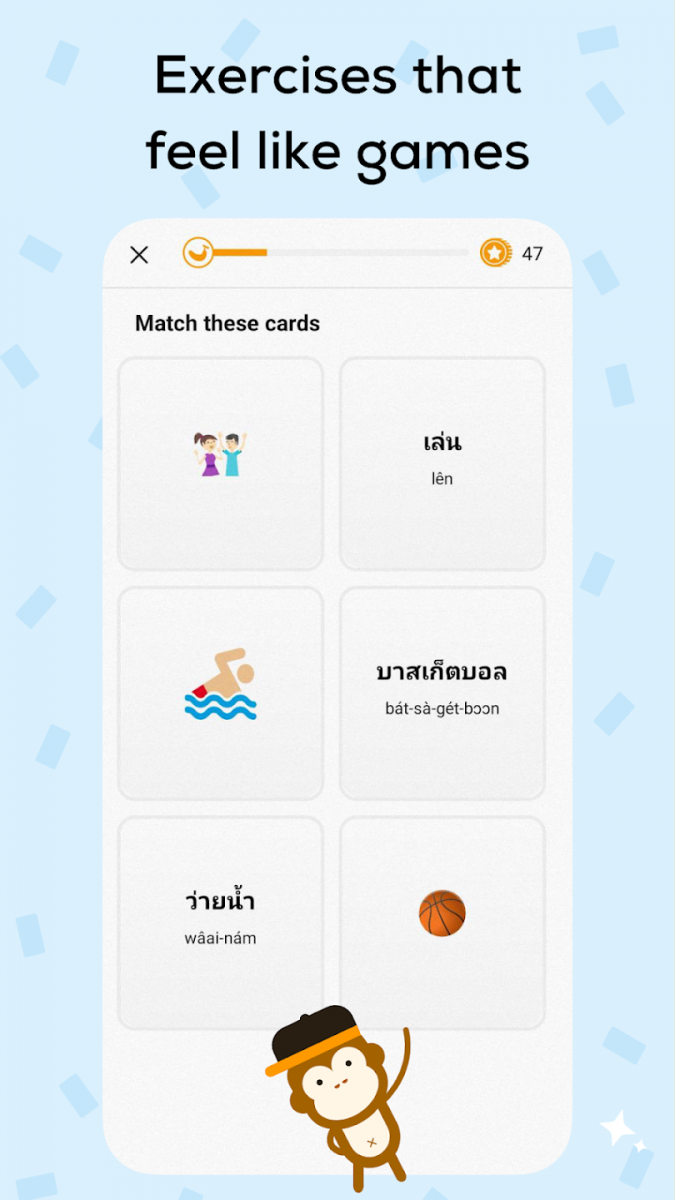 Also, the app focuses on practical skills that are essential for real-world communication, teaching you how to speak, listen, read, and write in the target language, and providing opportunities for practice by means of recording yourself and hearing the original version of a dialogue, for example.
Best Features:
Affordable premium version
A focus on all the skills
Suitable for beginners
Clozemaster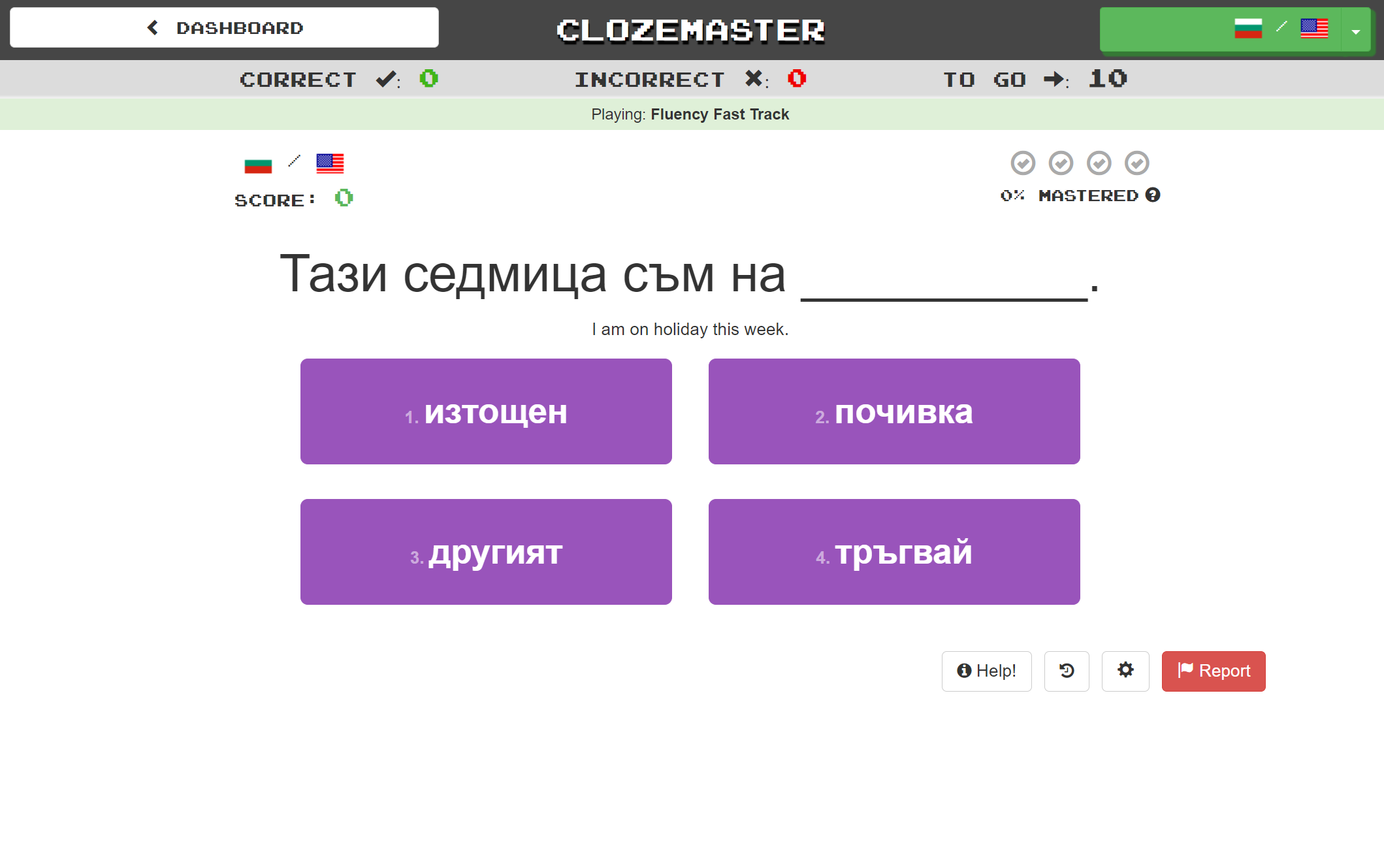 Looking for a Duolingo alternative that helps you take your vocabulary to the next level? Find it in Clozemaster, an interactive app that offers an excellent alternative to learning Bulgarian on Duolingo. The app mainly uses cloze exercises (fill-in-the-blanks) that provide contextual clues for learning new words. You'll find different categories for exercises, so you get to choose where to focus and how to improve your fluency.
And the benefits of using Clozemaster don't stop at improving your vocabulary and reading skills. You'll also have the chance to listen to the new words or phrases, which will help you develop your pronunciation and receptive skills.
Unlike traditional approaches that involve memorizing vocabulary lists, you'll be learning new terms in context, increasing retention and memory while boosting your motivation. With Clozemaster, you'll never be bored!
Best Features:
Free and Pro versions available
Learning feels like a game.
Improve listening and reading at the same time.
Mondly
Last but not least, let's talk about Mondly as an alternative for learning Bulgarian on Duolingo. Mondly focuses on teaching users how to speak the language in real-life situations by means of advanced speech recognition technology. This means the app is able to evaluate your pronunciation and accent, for example, helping you improve your speaking skills and gain confidence, without having to speak in front of others just yet.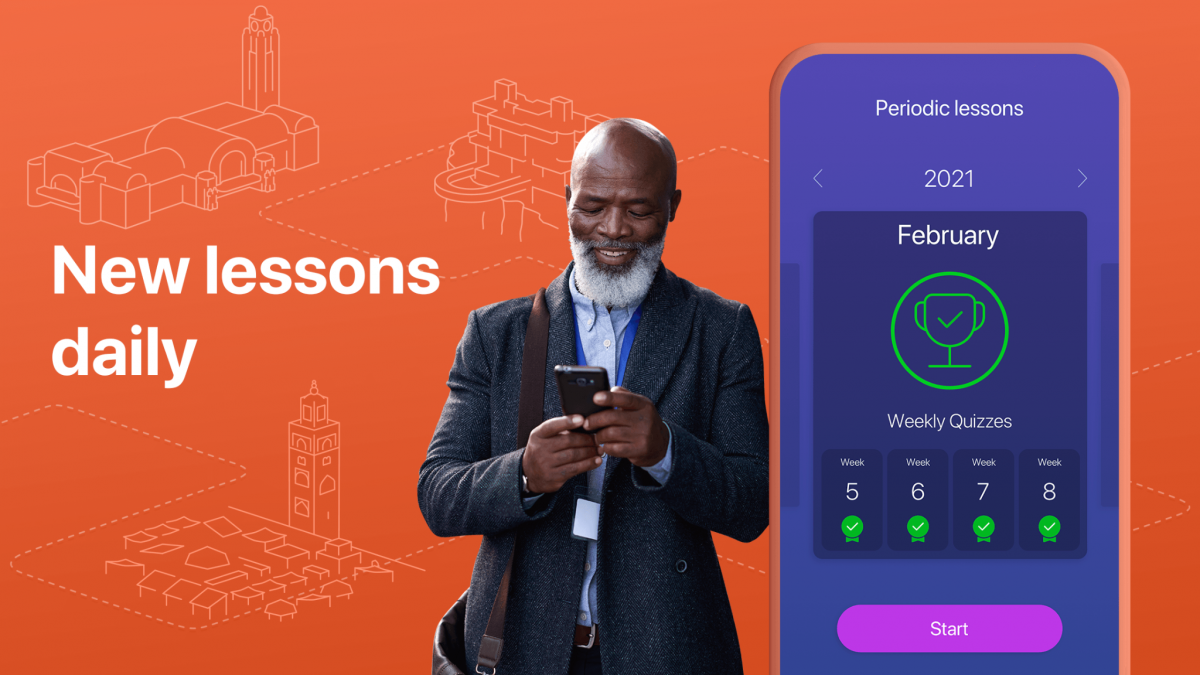 Also, the app adapts to each learner's progress and adjusts the difficulty level of the lessons accordingly. You'll be working with graded lessons that simulate everyday situations such as ordering food in a restaurant or asking for directions.
Best Features:
Graded lessons so you learn at your own pace
A focus on speaking skills
Real-life scenarios.
The Bottom Line
Memorizing long lists of words and using the dictionary as the main resource is no longer the best way to learn a language. Instead, there are countless (more effective) alternatives, aside from Duolingo, to achieve fluency in your chosen language.
Although Duolingo doesn't offer Bulgarian yet, Ling can help enhance your listening abilities, while Clozemaster can help you practice your vocabulary. Additionally, Mondly provides you with opportunities to practice your speaking ability. With persistence and regular practice, communicating in Bulgarian will soon become effortless for you.