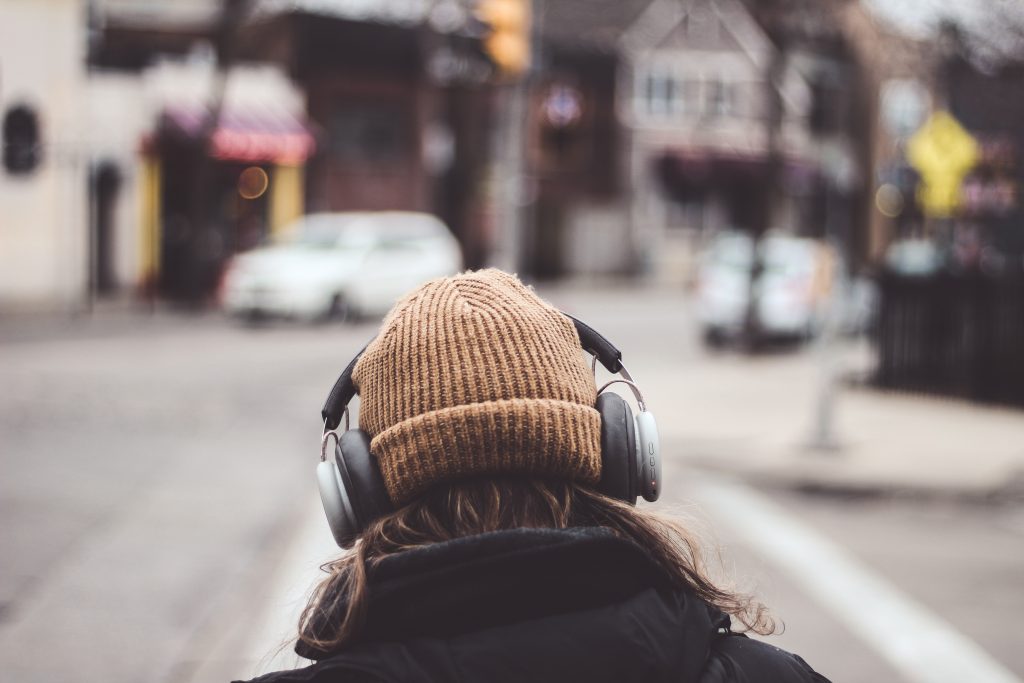 Learning a language can be fun; speaking the language, well, that's another thing. One of the universal experiences of language learning is that first time when you try to communicate in that language. You have prepared the perfect Greek sentence, you proceed to utter it with complete confidence when, alas! The native speaker starts something that seems like a rap verse, making you doubt if you have ever actually heard that language before. Well, that is an indicator that you will need some more Greek listening practice.
What actually happens is that a native speaker's language does not follow the rules of sterile, no-background-noise, slow utterance of listening exercises. You will encounter fast speeds, word blending, and annoying background voices. This, however, will be no problem with appropriate and relevant practice. Here are some resources and tips to help you improve your Greek listening skills.
Five Tips for Easier Greek Listening Practice
The way each person practices their listening skills varies greatly. It is determined by time constraints, personal preferences, learning styles, and a variety of other factors. Whatever your answer is to the above, the key to consistent and effective Greek language practice is a combination of quality and quantity.
Let's review five tips that will help you improve your Greek listening skills.
#1. Consistency Is Key
As with every skill practice, the key is to consistently practice until you feel like you have a handle on it. Whatever resource or activity you choose for your Greek listening practice, make it a daily habit. The more you expose yourself to Greek, from exercise solving to passive background music listening, the easier it will be to improve your Greek listening skills.
#2. Listen Twice and Repeat
When in a real conversation, it is highly possible you would ask the person you have a conversation with to repeat what they said – even when conversing in your native language. With that in mind, there's no reason you can't return to whatever you're listening to (podcast, song, or otherwise) and listen to the sentence that stumped you again. While you're at it, try repeating them to ensure that you've correctly recognized every single word.
#3. Active and Passive Listening
You will find many guides that will tell you that active listening is superior to passive listening, or that the latter is not that effective. On that point, I must disagree. In fact, you should take advantage of every opportunity to improve your Greek listening skills. Active listening exercises are important, but most people just don't have the time to do them every day. In that case, listening to something as background audio is sufficient. You are constantly exposed to native speakers talking, accents, and intonation, which helps you train in understanding how they communicate and express themselves.
#4. (Don't) Skip the Subtitles
Another common suggestion is to remove the subtitles in your mother tongue when watching a film or TV series in Greek and concentrate on the audio. This, however, can be intimidating or even deter you from trying again. If you don't feel ready to dive in, there is an option somewhere in the middle. You don't have to get rid of the subtitles entirely. You can simply select to view the Greek subtitles. You'll have both visual and auditory stimuli to help you with your Greek listening practice.
#5. Take Your Interests into Account
Last but not least, the only way to effectively practice Greek comprehension is to choose topics that interest you. There's no point in watching soap operas if you despise them, and there's no point in listening to a cooking podcast if you don't enjoy cooking. You should look for resources that are related to your passions and interests. This increases the likelihood that the material you're listening to will keep you interested. This will guarantee that you will put in a lot more effort to understand what the narrators or actors are saying.
Resources to Help You in Your Greek Listening Practice
You can practice listening in Greek in a variety of ways. We've already covered some pointers, so let's move on to some resources for your practice. You will undoubtedly find something on the list that matches your personal preferences and interests.
Podcasts
What better way to practice listening than to use resources designed specifically for listening: podcasts. What's great about podcasts nowadays is the wide range of topics available, from everyday topics to the most niche topics. A list of the most popular Greek podcasts can be found here.
My personal favorite is Μαρμελάδα Φράουλα (Strawberry Jam), created by two excellent stand-up comedians.
Music
Music is the best way to improve your Greek listening skills. It is also an excellent way to learn and remember new vocabulary, whether you listen actively or passively. The best part is that Greek music encompasses a wide range of genres, from folk to jazz, rap to death metal.
Simply go to your preferred streaming platform and search for Greek music. You'll notice that once you find an artist you like, learning lyrics will be as easy as pie.
If you don't have any specific preferences, you can also browse a list of Greek radio stations.
Films and TV Series
Watching TV or movies is another excellent way to improve your Greek listening skills. Despite the fact that modern Greek films and television series are still underrepresented on popular streaming platforms, there are some good options. You can look for great movies on IMDB or MUBI (if you prefer cinephile movies), or you could try Ertflix, a Greek streaming platform that has a variety of quality Greek series and shows.
As previously discussed, you can watch Greek content and concentrate on the speaking portion, while subtitles in Greek help you focus on both written and spoken language.
Audiobooks
Listening to audiobooks is a great way to hone your listening skills. You can listen to your favorite novels while commuting to work or when doing chores. You can browse repositories such as the Open Library or eBooks4Greeks with thousands of books to choose from.
If you are feeling brave, you can try your chance with something new, something you have never read or listened to before. Of course, if you are new to audiobooks or are not yet an expert in Greek, you can try listening to books that you are already familiar with.
Conversation Partner
If you don't know any native Greek speakers to practice with, there are many ways to find a conversation partner nowadays. You can use an app like Tandem to connect with other language speakers who can help you immerse yourself in Greek conversation. The best part about this option is that you can not only practice your Greek listening skills, but you can also ask your conversation partners to help you with your pronunciation or discuss topics of interest to you.
Greek Listening Exercises
Of course, we should include some classic Greek listening exercises in that list of resources. Practice is always beneficial when done in a more structured manner.
Some great resources for Greek comprehension practice are:
Apps for Greek Listening Practice
No guide would be complete without the inclusion of apps that can assist you in practicing your listening skills in your preferred language. Whether you want to use your laptop or listen on the go through your smartphone, there are a few good choices to pick from.
Duolingo
If you're looking for Greek language resources, you've probably heard of Duolingo. Duolingo provides a gamified language learning experience. You can learn Greek at your own pace, with personalized goals and repetitions.
Duolingo assists you with your listening practice by prompting you to listen to sentences and write down exactly what you hear.
Pimsleur
Pimsleur is another excellent app for practicing Greek listening skills. Its courses are designed to help you speak Greek with a near-native accent and understand what you hear.
However, Pimsleur is a relatively pricey premium option, so, before you commit to it, you can try a free lesson and see if it is the app for you.
Clozemaster
If you already are at an intermediate level, then Clozemaster is the best choice for you. Clozemaster is a gamified language learning app, aiming to bridge the gaps between advanced beginner knowledge and native-level understanding.
It also includes a "listening" mode, which allows you to hear a sentence without seeing it written, and then prompts you to answer a question by filling in the blanks. The "transcribe" mode is also available. In this more challenging mode, instead of filling in the cloze in a sentence, you are prompted to type the entire sentence yourself.
Greek Listening Practice: A conclusion
There is no one-size-fits-all method for learning and practicing your listening skills. The only thing you need to remember, regardless of which method, resource, or app you use, is to practice listening consistently. Also, keep in mind that learning a new language might take some time.
Regardless of your learning style or the time it takes for you to achieve fluency, you should not give up. Keep practicing and you will eventually reach the level you need to understand native speakers and their ultra-fast mode. Καλή επιτυχία!